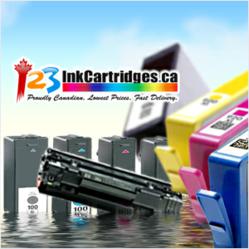 Lachine, QC (PRWEB) April 19, 2013
The online store, 123inkcartridges.ca recently announced that they are making even more additions to their rapidly growing inventory of products. The latest addition includes a full line of Xerox Phaser 6500 Toner cartridges. The company will carry both standard capacity toner cartridges as well as high capacity toner cartridges for their customers. They also have the new compatible cartridges by Xerox. The toner cartridges will be available in the standard colors including yellow, magenta, cyan and black.
The company, 123inkcartridges.ca has a full line of Xerox Phaser toner cartridges for their customers who shop with them online. Xerox Phaser toner cartridges which are compatible ink jet cartridges or remanufactured contain at least as much ink as the original manufactured products; some even hold more. The ink cartridges that can be purchased through the online distributer are designed to reduce printing costs for consumers. 123inkcartridges.ca offers a full one year guarantee in order to assure consumers are satisfied.
The Xerox 6500 toner cartridges are being added to many other products, all of which can be viewed at their online store location at: http://www.123inkcartridges.ca/xerox-toner-cartridges/Phaser-6500.html. Consumers will find a large inventory of products as well as a customer service department who is eager to help answer any questions or solve any problems that may arise.
About 123inkcartridges.ca
123inkcartridges.ca is a Canadian based online company which started out several years ago simply offering North American consumers a resource through which they could purchase high quality printer ink and toner cartridges at a reasonable price. They quickly gained popularity with consumers in the US and Canada and in order to keep up with customer demand began to add computer related accessories to their growing inventory. Presently the company offers over 10000 products to consumers. Their full line of products can be viewed on their official website at: http://www.123inkcartridges.ca.