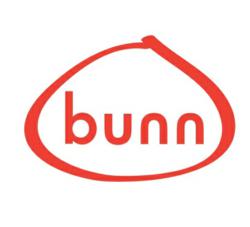 New York, NY (PRWEB) April 22, 2013
Bunn NY, LLC announced today that Bunn has officially opened inside Food Gallery 32 at 11 West 32nd Street.
Bunn took over the space previously occupied by Bunch. Bunn will offer its customers colorful king-size Korean dumplings (wang mandoos), along with "pocket bunns," a new take on the popularized pork belly buns. Bunn will be offering free t-shirts to the first 100 customers that receive 20 stamps on their loyalty cards.
"We are excited to begin this venture and to provide our version of Korean king-sized dumplings to customers," stated Sung-Gon Moon, President of Bunn Holdings, LLC. "Bunn is looking to rapidly expand and we hope to have our second location open by the end of summer."
About Bunn
Bunn Holdings, LLC and Bunn NY, LLC began operating on April 1, 2013. After perfecting its recipes on Korean king-sized dumplings (왕만두), Bunn opened its first store on April 18, 2013 in Food Gallery 32 at 11 West 32nd Street. Bunn offers beef, pork, chicken curry, kimchi, bacon kimchi, red bean and sweet potato bunns, along with spicy pork pocket bunns. Bunn is open daily from 11 a.m. to 12 a.m., Monday through Sunday. Look for Bunn on Facebook at http://www.facebook.com/nycbunn and Twitter @NYBunn.