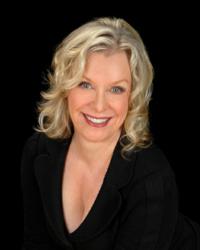 The 'new normal' in the luxury market is that affluents are finding that brands like Louis Vuitton aren't measuring up any longer and that acceptable substitutes that meet their needs can be found in other, sometimes less expensive or well known brands
Stevens, PA (PRWEB) April 25, 2013
Recently, the Wall Street Journal reported that LVMH Moet Hennessy Louis Vuitton SA plans to target the "pricier end of the luxury market," as sales growth in its flagship leather-goods division has slowed; this reported in an article entitled "At LVMH, Sales Cool Off in Leather Goods."
Unity Marketing's latest Luxury Report 2013: The Ultimate Five-Year Guide to the Luxury Consumer Market finds that the Louis Vuitton brand may one of many global luxury brands rudely awakened to the 'new normal' in the market for luxury goods. The core customers of luxury goods brands are looking to maximize their investment buying branded goods, and too many luxury brands today aren't measuring up to their demand for true, lasting value.
Going forward, the key challenge for LVMH Chief Executive Bernard Arnault and his team is whether Louis Vuitton can get its 'luxe' back after putting so much emphasis in its entry-level priced canvas bags and widening distribution by opening new stores?
"It just isn't enough anymore to have a storied brand name, like Louis Vuitton. Luxury brands have to deliver important values to their affluent customers, who have the means to purchase across a wide range of choices," says Pam Danziger, president of Unity Marketing and author of the book, Putting the Luxe Back in Luxury: How new consumer values are redefining the way we market luxury."Luxury marketers must realize that while these customers have plenty of cash to spend, they aren't about to pay high prices for goods that don't measure up to their exacting standards for quality, workmanship, materials and design. They especially want goods that speak their personal style 'language.' Brands like Louis Vuitton which has grown ubiquitous lately, have gone off point with these ultra-affluent customers who perceive too-popular luxury brands as just not sophisticated enough anymore."
"This may well signal the 'new normal' in the luxury market. Louis Vuitton isn't alone in this struggle," Danziger says. "In our latest annual state of the luxury market report we found that ultra-affluents, the most important customer segment for high-end luxury brands, severely cut back on purchases of luxury brands in 2012 from 2011 levels in key categories – Watches, jewelry, clothing, fashion accessories, and luxury/premium beauty brands. Along with purchasing fewer luxury brands, they also cut back their spending on luxury by 18.8 percent."
>>To download a chart showing ultra-affluents purchases of luxury brands in 2012 compared with 2011,click this link.
Danziger notes that their shopping patterns show ultra-affluents' demand for luxury goods and services remains strong, but that they are 'trading down' to less premium brands and shopping more strategically to find bargains and so spend less overall.
"The 'new normal' in the luxury market is that ultra-affluents are finding that high-end brands like Louis Vuitton aren't measuring up any longer and that acceptable substitutes that meet their needs can be found in other, sometimes less expensive or well known brands," Danziger explains.
Unity Marketing's Luxury Report 2013 will help luxury marketers understand the current trends and shifts in affluent consumer purchases and identify strategies for brands to maximize success in the changing luxury landscape.
About Pam Danziger & Unity Marketing
Pamela N. Danziger is an internationally recognized expert specializing in consumer insights for marketers targeting the affluent consumer. She is president of Unity Marketing, a marketing consulting firm she founded in 1992. Pam received the 2007 Global Luxury Award for top luxury industry achievers presented at the Global Luxury Forum by Harper's Bazaar. Luxury Daily named Pam to its list of "Women to Watch in 2013."
Pam gives luxury marketers "All Access" to the mind of the luxury consumer. She uses qualitative and quantitative market research to learn about their brand preferences, shopping habits, and attitudes about their luxury lifestyles, then turns these insights into actionable strategies for marketers to use to reach these high spending consumers. Unity Marketing is the voice of the luxury consumer for such clients as PPR, Diageo, Darden, Tempur-Pedic, Google, Swarovski, Constellation Wines, Luxottica, Orient-Express Hotels, Italian Trade Commission, Marie Claire magazine, and The Conference Board.
Follow Pam on Twitter @ http://www.twitter.com/PamDanziger
Pam's latest book is Putting the Luxe Back in Luxury: How new consumer values are redefining the way we market luxury (Paramount Market Publishing, 2011). Her other books include Shopping: Why We Love It and How Retailers Can Create the Ultimate Customer Experience, published by Kaplan Publishing in October 2006; Let Them Eat Cake: Marketing Luxury to the Masses-as well as the Classes, (Dearborn Trade Publishing, $27, hardcover) and Why People Buy Things They Don't Need.