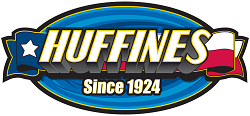 "Fuel efficiency is one of the things our customers look for the most," Huffines Auto Dealerships President Ray Huffines said. "So it's important that we offer a wide range of options to make our clients completely satisfied with their purchase."
Dallas, Texas (PRWEB) April 23, 2013
According to a recent ABC News report, gas prices went down in the month of March for the first time in a decade. "It is very unusual for gas prices to decline in early spring like we have seen this year," said AAA spokesman Avery Ash. In fact, on average gas prices in 2013 are expected to be lower than last year.
Despite the good news and the added bonus that gas prices in the Lone Star State remains lower than the national average, it appears Texans are becoming more cost savvy at the pumps.
Consumers' Choice Award's multiple year winner, The Huffines Auto Group, has an impressive line-up of vehicles that offer significant savings on gas expenditures. Each of Huffine's auto brands, which include; Chevrolet, Chrysler, Dodge, Hyundai, Jeep, Kia, RAM, and Subaru, offer models with EPA estimated ratings of 30 mpg or better.
These savings are especially welcome in the DFW Metroplex that, even with falling prices at the pump, still has among the highest fuel prices in the state.
From sports cars like the Chevy Camaro or the Hyundai Genesis Coupe, to more family oriented models like the Kia Sorento or Hyundai Tucson, fuel economy needn't be sacrificed with the wide variety of automobile options. "We have folks coming in wanting fuel-efficient cars for families or just for themselves," President, Ray Huffines said. "With more than 35 model options, we feel confident our customers will walk away with a fuel-efficient car that meets their needs and wants."
The Huffines Auto Dealerships have been satisfying customers and forming lifetime friendships for more than 85 years. In addition to their Consumers Choice Award for Business Excellence, the Dallas Morning News recognized the dealership as one of the "Top 100 Places to work in DFW." Today, there are eight locations in Plano, Denton, Lewisville and McKinney.
About The Consumers' Choice Award:
Established in 1987, the Consumers' Choice Award® identifies and promotes businesses that deliver customer service excellence. The Consumers' Choice Award® has retained a leading independent research firm to conduct surveys in U.S. cities; Columbus , Atlanta, Dallas, and Houston. The winners are determined by consumers and not by a panel of judges. The survey covers a broad range of categories of interest to both the public and business communities. Its purpose is to publicly identify those establishments that have been voted by consumers as being their choice for excellence. The Consumers' Choice Award® is a most prestigious tribute to local businesses that serve their communities well. The program is encouraged by all levels of government and by business leaders. Find out more about The Consumers' Choice Award® by visiting http://www.consumerschoiceaward.com/.