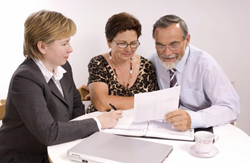 expats that get in touch with advisors quickly can avoid some of the worst elements of the new taxes
London, UK (PRWEB UK) 20 April 2013
Pryce Warner International Group – According to Expatforum.com, a host of new tax hikes are set to hit expats this year.
In 2013 the rate of income tax is 14.5% on income up to €7,000, 28.5% for €7,000 to €20,000, 37% for €40,000 to €80,000 and 48% for income over €80,000.
Last year it was considerably lower. Tax on income up to €4,898 was 11.5%, from €4,898 to €7,410 it was 14%, 24.5% from €7410 to €18,375, from €18,375 to €42,259 it was 35.5%, 38% from €42,259 to €61,244, from €66,045 to €153,300 it was 43.5% and over €153,300 it was 46.5%.
David Retikin, Director of Operations at Pryce Warner International Group, commented: "There are considerable rises in both income tax and pension taxes in Portugal this year, but expats that get in touch with advisors quickly can avoid some of the worst elements of it. For example, couples who are married, or living together for two years, may be able to avoid the higher rates of tax, since in Portugal they are taxable on the aggregate income of husband, wife and dependent children. There are also exemptions for retired expats who do not live permanently in Spain, have an occupational pension and have a pension worth over a certain threshold."
According to The Portugal News, an additional tax on international pension income has been introduced.
Monthly pension income of €1,350 to €1,800 will be liable to a payment of 3.5%, from €1,800 to €3,750 it is between 3.5% and 10%. Above €3,750 it is 10% of total pension received plus 15% on the amount between €5,030 and €7,546 plus 40% on the amount exceeding €7,546.
The new charges mean that Portugal's tax burden is now higher than in the UK, France, Spain, Germany and Italy.
Expats resident in Portugal are required to pay tax on their worldwide income.