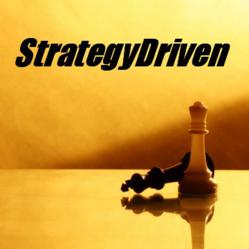 Energy industry executives face many complex challenges; aging infrastructure, retiring workers, tightening capital markets, an evolving regulatory environment and increasing budget pressure.
Atlanta, GA (PRWEB) April 22, 2013
StrategyDriven Enterprises, LLC (http://www.StrategyDriven.com) and NTE Solutions (http://www.ntesolutions.com) have announced a partnership that will expand energy services to clients and prospects of both companies. The relationship combines StrategyDriven's leading experience in asset lifecycle management and regulatory services with NTE Solutions' capabilities in all aspects of power development, from engineering to commercialization.
"Utility leaders must find cost-effective ways to replace aging assets, transfer knowledge to a new generation of workers, release currently unavailable capital, and optimize strategic operations and maintenance programs," explains Nathan Ives, StrategyDriven's Chief Executive Officer. "We are excited about the opportunity to combine StrategyDriven's experience with NTE Solutions' capabilities. This partnership will create a more complete set of offerings that efficiently serve diversified generation utility executives."
"StrategyDriven and NTE Solutions share a similar focus," asserts Seth Shortlidge, NTE Solutions' Chief Executive Officer. "We both aim to offer a variety of services that meet the growing needs of our clients and prospects."
The StrategyDriven/ NTE Solutions team provides energy industry leaders with actionable performance improvement and regulatory compliance support in the areas of:

Strategic solutions
Risk management and compliance
Project development and management
Asset management and operational programs improvement
Performance monitoring and assessment
About StrategyDriven
StrategyDriven provides energy industry executives and managers with the planning and execution advice, tools, and practices needed to improve the safety, reliability, and efficiency of electric power generation and delivery. Our advisors are seasoned power and utilities professionals supported by tools and methods tailored to meet the unique needs of utility operations.
StrategyDriven refers to the family of organizations comprising StrategyDriven Enterprises, LLC. For more information, please visit http://www.StrategyDriven.com.
About NTE Solutions
Headquartered in St. Augustine, FL, NTE Solutions provides energy and infrastructure services across the United States and internationally. The team has expertise in marketing, development, engineering, legal and regulatory affairs, with executive staff previously holding leadership roles in major energy, legal, and construction/engineering firms. NTE Solutions' project teams work collaboratively across disciplines to provide high-value solutions to clients in the power, water and oil & gas industries. For more information, visit http://www.ntesolutions.com.