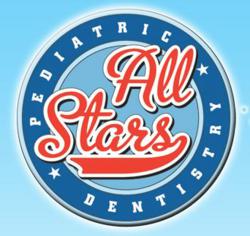 Where Rising Stars Grow Shining Smiles
Cumming, Georgia (PRWEB) April 22, 2013
All Stars Pediatric Dentistry opened their doors in April 2012 providing services to patients in Cumming, Dawsonville and other surrounding communities. Dr. "John" Haffner says, "I am committed to making every child feel as comfortable as possible when visiting our clinic." Kim Brown (patient's mother) states, "We have finally found our dentist! Dr. Haffner was fantastic with my two boys! He was very friendly and so were the others in the office. I am very pleased with every aspect of the appointment. I like knowing that in six months we will see the same dentist again; at other offices, I never saw the same dentist twice. He and his staff were super friendly and truly had a way with making something that can be scary seem so easy." Comments like these are very common on his testimonial page on his website.
Facts about Dr. John Haffner, DMD, MSD:
1- Native of Alpharetta, Ga and graduated from Milton High School.
2- Graduated from Florida States University after graduating from the Medical College of Georgia School of Dentistry.
3- Completed a Pediatric Dental residency program at Virginia Commonwealth University
4- Combines professional education, childhood memories and a passion for helping children to create the best possible experience for all children of all ages.
5- Absolutely loves children!
As a Board Certified Georgia Pediatric Dentist, Dr. John commits to keeping his facilities clean and sanitary for the safety of his patients. Also, Dr. John welcomes parents to stay with their child during the initial examination to help prevent the child from being frightened and also allows time for the child to gain trust being with a new dentist. Dr. John, a Cumming Childrens Dentist, believes that creating a positive dental experience is of the upmost importance for the future of ones oral health. To learn more about All Stars Pediatric Dentistry, click on the following link, healthy smiles.