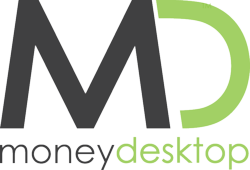 My Money Manager positions Mountain America as the primary financial institution among its members, providing them with an invaluable financial management tool that is both easy and fun to use.
-Ryan Caldwell, CEO of MoneyDesktop
Provo, Utah (PRWEB) April 18, 2013
MoneyDesktop, a provider of an online banking-based personal financial management (PFM) solution to banks and credit unions, announced that Mountain American Credit Union has launched My Money Manager, a PFM solution powered by MoneyDesktop. The credit union has seen more than 22,000 members, roughly 13 percent of active online banking users, sign up for the service in the six weeks since its launch.
Mountain America, with $3.4 billion in assets and more than 400,000 total members, implemented My Money Manager as a foundation to its online and mobile banking strategy. The credit union was looking for ways to help members reach their financial goals while accommodating the demand for more self-service channels. Mountain America selected MoneyDesktop based on the company's shared understanding of what account holders need in a PFM solution, as well as for the "wow factor" created by MoneyDesktop's easy-to-use interface and highly engaging user experience.
"With just a glance, My Money Manager gives members a clear picture of exactly how their funds are being used," said Rob Cummings, senior vice president of online and mobile banking for Mountain America. "The tool provides our members with more than just a way to budget, instead giving them a way to truly interact with their money. By aggregating all of a member's account information under one roof, My Money Manager positions us as a partner with the member to support them in reaching their goals and showing them how Mountain America products and services can help."
My Money Manager is offered as a free service through Mountain America's online banking. Along with presenting all of a member's financial accounts in one convenient location, the tool also allows members to visualize spending habits, monitor net worth month-to-month, categorize transactions, manage debt and receive detailed spending reports. Data is presented in real-time through an easy-to-understand interface that lets members manage their finances anytime. In order to ensure the success of the rollout, Mountain America worked with MoneyDesktop to conduct trainings and demos for branch staff and members.
"My Money Manager positions Mountain America as the primary financial institution among its members, providing them with an invaluable financial management tool that is both easy and fun to use," Ryan Caldwell, CEO and founder of MoneyDesktop, said. "Mountain America shares our vision for the future of PFM and our passion for providing innovative tools that can fundamentally change the way people interact with their finances."
About MoneyDesktop
MoneyDesktop (MD) is redefining the way millions of people interact with their finances by developing software technologies that drive the financial engagement between account holders and financial institutions. Through its award-winning PFM, MD is the leading provider of online and mobile money management solutions and has become the fastest-growing provider of its kind. By integrating directly into online banking, core, and payment platforms, MD positions banks, credit unions and payment providers as financial hubs and offers tools that dramatically impact loan volume, user acquisition and wallet-share. MD currently partners with more than 400 financial institutions and 27 Online Banking/Core/Payment Network providers.