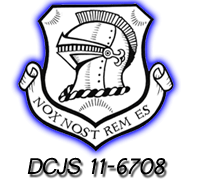 Stafford, VA (PRWEB) April 23, 2013
As frequently portrayed in movies and TV, the stereotypical idea of bouncers and nightlife security personnel are of big burly bald men, covered in tattoos.
"Many nightclubs foster that image by hiring over-sized ex-jocks, wrestlers, or martial artists to handle drunken or out of control patrons," says Rich Brown, President of Accolade Security Network. "However, those bouncers typically have little experience and receive no real formal training in conflict resolution or criminal law."
After spending years working in local bars while serving in the Marine Corps, Rich Brown observed common trends he felt were unhealthy in the nightlife security industry. He created Accolade Security Network and soon thereafter, a professional security training system: The Vanguard Program.
Accolade has a cadre of instructors highly skilled in conflict resolution, age verification, emergency preparedness, report writing and more. The Vanguard Program is an attempt to deploy those instructors around the country to bars and nightclubs interested in a higher quality of security officer.
The program is a relationship built in three phases:
Phase 1: Information Gathering / Penetration Testing:
Accolade staff collects information about the client and then sends two undercover instructors to test the reality and reliability of their current security program. (Under no circumstances will Accolade staff cause disruption of business or create a liability in the client's venue.)
Phase 2: Initial Training:
Those same instructors return for four days of intense, hands on training and review of lessons learned.
Phase 3: Periodic Reassessment:
"The ladder of excellence extends to eternity." Accolade staff returns to the client's venue on a semi-regular schedule to ensure the knowledge gained from the initial training is enduring and, where possible, provide advanced training.
"From my experience, the number one loss in the nightclub & bar industry is a result of lawsuits pertaining to untrained or undertrained security staff or "bouncers" being unnecessarily rough with patrons or failing to mitigate preventable accidents," Rich Brown says.
The Vanguard Program is security training designed to teach and improve nightlife security so bars and clubs can handle situations properly thereby keeping patrons safe and deterring any potential damage to their business.
About Accolade Security Network
Originally founded in 2010, with the mission of bringing professionalism and legitimacy to the nightlife security industry, Accolade Security Network is a combat-service-disabled veteran-owned small business headquartered in Stafford, VA. Over 90% of Accolade's staff is prior military or law enforcement. Owner Rich Brown founded the company after years of working in local bars while on active duty in the Marine Corps.
For more visit http://www.accoladesn.com