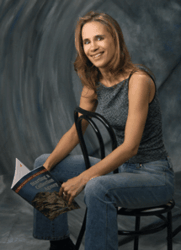 AT CCMA...CREDIT IS WHAT WE KNOW....IT'S ALL WE DO!

POPLAR GROVE ILLINOIS (PRWEB) April 19, 2013
BUSINESS CREDIT RADIO is proud to introduce Ms. Michelle Dunn to our listeners. Michelle is an internationally-known expert on the topic of credit and collections and a leading authority on credit and debt. She is a columnist and the author of an award winning book as well as many other books on credit and debt collection. Michelle has been named one of the Top 5 Women in Collections twice as well as being named one of the Top 50 most influential collection professionals in the industry.
CCMA (Commercial Credit Management Associates) is a service provider to the B2B credit management profession and to businesses nationwide. CCMA's association of world class credit management professionals provides contract service consulting, "Credit Boot Camp" educational/training workshops for the unemployed, and delivers the only LIVE ON THE AIR Radio show, BUSINESS CREDIT RADIO , dedicated to the credit management profession. BCR is "THE VOICE OF CREDIT MANAGEMENT" brought to you by CMA , a proud Affiliate of NACM that has helped business-to-business companies with their credit, collection, and financial decisions since 1883. Contact CMA at http://www.creditmanagementassociation.org for more details on how CMA can benefit you.