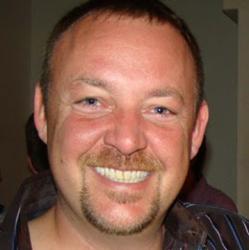 Yahoo left that position sit empty for a year while they found the right person.
(PRWEB) April 18, 2013
Tech industry revealed that AOL announced last week the departure of executive Ned Brody, who may have been approached by competitor Yahoo. Domain broker and internet industry insider domain broker Toby Clements says it's a smart move for Yahoo, legal risk and all.
Brody was acting as the CEO of AOL's advertising arm AOL Networks. Almost simultaneously with the official announcement of his resignation, a report by tech news site AllThingsD stated Brody has been offered the vital position of head of sales for North America. That position has been vacant at Yahoo for a year according to the Reuters article posted April 11, 2013.
The AllThingsD report attributed the leak to "sources close to the situation."
If Brody accepted the job it could be construed as a breach of his one year non-compete agreement with AOL. But Clements, who runs one of the world's leading domain brokerages and works closely with the industry giants, says that isn't likely.
"AOL, Yahoo and Microsoft work together in a three-way advertising network," Clements said. "Yahoo is trying to rebuild itself and it makes sense for them to poach a competitor. But AOL can't risk losing that three way partnership."
As head of AOL Networks Brody personally oversaw that partnership. AOL Networks is the fastest growing of AOL's business groups.
"We don't know if he accepted the offer or even if it's been made," Clements said. "Yahoo left that position sit empty for a year while they found the right person, and if they made the offer it means it's good for them in the long run."
About Toby Clements:
Toby Clements is a domain broker with top inventory in almost any niche. He works equally with small and large businesses and wants each client to have the highest performance domain possible. He publishes the Daily Domain Newsletter five times weekly and promises lightning fast response time to all clients. He can be contacted at questions(at)tobyclements.com.