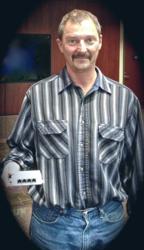 The Garland TAP was very easy to set up, and all I needed were some patch cables
Buffalo, NY (PRWEB) April 23, 2013
Garland Technology, a network TAP provider, gives away Portable Copper Gigabit Ethernet TAP to contest winner of Gillaspy Associates.
Garland Technology, a US Company, offers a full line of network TAPs to provide 100 percent network visibility. The spectrum of TAPs include Network TAPs, Bypass TAPs, Aggregation TAP, Regeneration TAPs, and Filtering Aggregation Balancing Hardware Solutions. These TAPs are created and designed for copper, fiber, 10/100/1000, 1 gigabit, 10 gigabit, and 40 gigabit requirements.
Gillaspy Associates is a representative for Garland Technology Solutions, and is a manufacturer sales representative and resale organization in the US and Canada. It specializes in electronic semiconductors, electromechanical devices, analysis and connectivity equipment, and more.
Jim, a network engineer at an international financial institution, was the winner of the TAP through Gillaspy's email campaign. "The Garland TAP was very easy to set up, and all I needed were some patch cables," he said.
Joe Gillaspy, President of Gillaspy Associates, is quoted, "Garland Technology has been an excellent partner. Their products are extremely reliable and they provide our customers with the best solutions for their connectivity requirements. Selling the best products in this market like Garland Technology TAPs open new doors of opportunities for our company. We are proud to offer the Garland product line to our customers."
Owners Chris Bihary and Jerry Dillard share more than 25 years of designing, manufacturing, and selling TAP technology. Garland Technology is an international market leader in filtering aggregation load balancing solutions for enterprise networks, service providers, and government networks.
About Garland Technology
Garland Technology provides people with the ability to look into networks for total visibility by way of TAPs to ensure a secure network with peak performance monitoring capabilities. Garland Technology is the foundation to all Network Monitoring by delivering Network Access to all data for security, network visualization, network performance monitoring, forensics, deep packet capture, data leakage, and compliance. Garland Technology's full line of Network TAPs, Aggregation TAPs, Bypass TAPs, Regenerating TAPs, and the Filtering Aggregation Load Balancing is a Network Access Solution. Its Network Access Products are available for 10/100/1000, 1 Gigabit, 10 Gigabit, and 40 Gigabit local and wide area networks.
For more information, visit http://www.garlandtechnology.com.