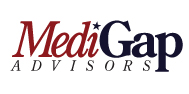 Once the special enrollment period ends, those with health problems are stuck with only Medicare coverage until October 15
Fort Collins, CO (PRWEB) April 19, 2013
The insurance company known as Universal Health Care, Inc. (UHC) and Universal Health Care Insurance Company, Inc. (UHCIC) was ordered into receivership March 22, followed by liquidation effective April 1. Medicare beneficiaries that were enrolled in Medicare Advantage plans from these companies were automatically enrolled in Original Medicare April 1. These individuals have until May 31 to find another Medicare Advantage plan or they must stay with Original Medicare until October 15. MediGap Advisors is busy helping them replace the Medicare Advantage coverage they lost before the deadline.
People who lost their Medicare Advantage plan have two reasons to replace it:
1) Medicare Advantage plans have a yearly limit on how much beneficiaries could have to spend for Medicare co-payments and deductibles. Original Medicare doesn't offer similar protection.
2) Original Medicare provides Part A and B benefits, but Medicare Advantage plans often provide additional benefits. For example, many help with dental care, eyeglasses and hearing aids. Certain plans also cover many prescriptions drugs.
Those UHC and UHCIC policyholders who had prescription drug coverage through their Medicare Advantage plan were enrolled in a comparable Part D Prescription Drug plan to prevent gaps in coverage. Affected Medicare beneficiaries may live in the following states: AZ, FL, GA, IL, LA, MD, MS, NV, NC OK, TX, OH, PA, SC, UT and VA. Florida residents were the most highly effected.
These beneficiaries have until May 31 to choose how to receive Medicare benefits. Medicare Advantage plans accept all health problems for coverage except end-stage renal disease. In certain areas, Advantage plans are available to meet the needs of people with chronic disease, including end-stage renal disease. These plans are called Special Needs plans.
During this special enrollment period, people may also stay with Original Medicare and add Medigap Plan A, B, C, F, K or L on a guaranteed-issue basis if any insurance company offers these plans in their state. Guaranteed issue means their application for coverage will be accepted regardless of their health status.
Like Medicare Advantage plans, Medigap Plan K and Plan L limit the amount beneficiaries may need to spend for Medicare co-payments and deductibles. Plan L has an out-of-pocket limit of $2,400 per year. The limit for Plan K is $4,800.
Wiley Long, president of MediGap Advisors, urges people who have lost their Medicare Advantage coverage to contact MediGap Advisors before May 31. Long says, "Once the special enrollment period ends, those with health problems are stuck with only Medicare coverage until October 15. With the cost of health care today, they can run up hefty medical bills. For example, Medicare's Part A deductible, which can be applied more than once a year, is $1,184, for example."
MediGap Advisors specializes in Medicare Advantage plans and Medigap plans to help people compare all the options. MediGap Advisors also represents several leading insurance companies to help people find the best value. Confidential phone consultations can be scheduled at a time convenient for Medicare beneficiaries, their children and caregivers by calling 1-866-323-1441 between 9 AM and 11 PM Eastern Standard Time.
About MediGap Advisors:
As the nation's leading independent online expert on supplementing Medicare, MediGap Advisors offers personal service to help Medicare beneficiaries avoid major out-of-pocket expenses like Medicare deductibles and co-insurance.
MediGap Advisors provides confidential consultations to compare coverage options from different insurance companies by calling 1-866-323-1441 between 9 AM and 11 PM Eastern.