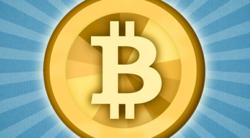 By allowing customers to pay for our service and pay via Bitcoin we are combining the latest generation in Microsoft collaboration technology with the fastest growing virtual payment system in the history of the internet
Philadelphia, PA (PRWEB) April 23, 2013
SharePoint Hoster, the pioneer in low cost SharePoint 2013 Foundation Hosting is now offering a full featured SharePoint foundation annual hosting plan for the price of a single BitCoin. The "Bitcoin Revolution Hosting Plan" offers 1 GB storage and unlimited users for your SharePoint site collection for an entire year. "By allowing customers to pay for our service and pay via Bitcoin we are combining the latest generation in Microsoft collaboration technology with the fastest growing virtual payment system in the history of the internet" says Kevin Martin, Chief Technology Officer of SharePoint Hoster. "For the low price of a single Bitcoin customers can track schedules, create a searchable file repository, and allow users inside and outside their organization to securely share documents, spreadsheets, and any other information that is important to their business".
The Bitcoin Revolution Hosting Plan also includes a series of free SharePoint 2013 tutorials to help customers that are new to SharePoint. These concise instructional videos highlight important topics that help users unlock the power of the SharePoint Foundation 2013 platform. Topics include:

Managing your projects with SharePoint (assigning tasks, visual timelines, milestones)
Organizing your documents for easy indexing and retrieval using SharePoint search
Creating and updating a shared calendar for your team
Taking advantage of the new SharePoint 2013 App Store
Still not convinced that SharePoint is right for you? No problem – you can sign up for a FREE FOREVER SharePoint Hosting account that provides all of the features with a limited amount of storage. That free SharePoint 2013 hosting account can then be upgraded at any time to the Bitcoin annual hosting plan which includes 1 GB of storage and unlimited users.
For complete information on this exciting new offering please visit http://www.sharepointhoster.com/bitcoin or see this announcement performed by a rapping puppet at http://youtu.be/4IT9-Dg0aOQ