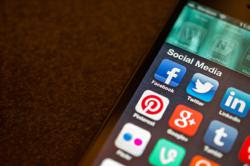 Scottsdale, AZ (PRWEB) April 18, 2013
Recent statistics from Facebook show the impact its social media platform is having on the success of today's small businesses.
According to Facebook, there are:

More than two billion connections between local businesses and people.
Over 645 million weekly views of local business Facebook pages.
Approximately 70 percent of monthly active users in the U.S. and Canada that are connected to a local business on Facebook.
These figures reinforce the notion that a social media presence is becoming a necessity for small business growth. They also illustrate the tremendous reach Facebook has worldwide.
Here are five ways Facebook can help grow your business:
1. Online Branding.
Thanks to its popularity, Facebook is the perfect vehicle to get your business name, logo and products/services on the Internet in front of millions of prospective customers. User-friendly functionality lets you customize the site to match your business image.
And according to a survey by market research group Lab42, 50 percent of respondents said that a business's Facebook page is more important than its Web site.
2. Test Customer Coupons.
Offering coupons on your Facebook business page is a proven way to grow your customer base and revenue. As reported in the above survey, 77 percent of respondents who "liked" a business have saved money on their products/services.
3. Direct Response Marketing.
Boost sales right from your Facebook page through direct response marketing tactics. Place your phone number, link to your Web site product page, or online appointment scheduling button prominently next to advertised discounts.
4. Direct Marketing Communication.
Facebook gives you the ability to quickly message all individuals who "like" your page. These are people already familiar with your product/service and, therefore, more likely to be receptive to marketing messages.
5. Better Leads.
According to the Lab42 survey, 82 percent of respondents said Facebook is a good place to interact with businesses. These are individuals who are interested in your products/services and take the time to research your business. This also makes them more solid leads.
Learn how Appointment-Plus scheduling software makes it simple to book appointments from your Facebook business page. Call 800-988-0061. Visit http://www.appointment-plus.com.
#
About Appointment-Plus: Appointment-Plus online scheduling software helps business automate, streamline and improve appointment-booking through their Facebook page. It provides online customer scheduling, automated reminders that reduce no-shows by 70 percent, and online customer payment processing.