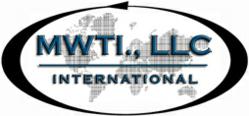 The Fire Stops Here
Atlanta, GA (PRWEB) April 23, 2013
MWTI, LLC ships modular fire pump house from its South Carolina manufacturing plant, to Americas Styrenics Marietta, Ohio plant. This was the first pre-assembled 2-hour rated building produced by MWTI, LLC. This is significant in the fact that it is pre-assembled, allowing the building to be smaller, significantly reducing the cost over conventional construction. Reducing the amount of time and equipment required to remove and or replace a pump.
The 2-hour fire rated building, 12'-4" X 15'-8" x 13'-2" high was designed to be exterior, placed on a dock to pump water from the river to the plant fire suppression system. The floor system designed for the pumps to be easily set in place, and bolt down without field modifications.
The pre-assembled building was delivered by truck to West Virginia, where it was crane lifted on to a barge, then delivered to Ohio and set in place on the dock by crane.
The entire roof is removable by crane in one lift, to allow removal of the fire pumps for maintenance or replacement, without disrupting operation of the fire suppression system.
The modular building was ready for shipment ahead of schedule and is currently in operation.
Contact:
Mike Ray
1201 Peachtree St. N.E.
400 Colony Square STE. 200
Atlanta, GA. 30361
Phone: 404-363-6600
http://www.mwtillc.com
mike(at)mwtillc(dot)com
###