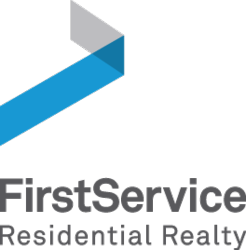 Austin, TX (PRWEB) April 20, 2013
Warren, along with a panel of seasoned real estate investors and property management experts, will discuss the trends for managing and modeling rental costs and the challenges and opportunities associated with building a management structure vs. hiring third-parties.
The two-day forum for private equity and institutional investors, the 2nd Single Family Aggregation: REO-to-Rental Forum is expected to draw over 650 industry executives.
"We're excited to be at the forefront of the REO discussion as the industry continues to evolve and adapt to a new understanding how this area of the real estate market is best managed," said Jim Warren, chief marketing officer, FirstService Residential Realty.
Building your Own Management Structure vs. Hiring 3rd-Parties

Using national vs. local management firms.
Rehab: Should it be in-house?
Building your own servicer.
Should you outsource acquisitions?
In-house some markets, outsourcing others: What is your rationale?
Managing & Modeling Rental Costs: The Lease-Up, Rent Collection, Delinquencies and Turnover Costs

Evaluating tenant creditworthiness, employment records and other key factors.
Tenant incentives, deposit strategy and tenant monitoring.
The eviction process and best practices.
How much time do you model for tenant search?
Strategies to keep tenants and minimize turnover.
Who:
Jim Warren, chief marketing officer, FirstService Residential Realty
Interviews are available.
When:
April 22, 2013
Where:
Doral Golf Resort & Spa
Miami, Florida
(512) 404 – 1900
Contacts:
Darryl Frost, public relations specialist, at (512) 329-1974 and Darryl(at)anthonybarnum(dot)com.