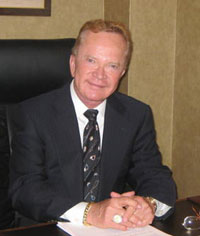 "Our new cosmetic hip implants can make women look great in almost any attire and even a bikini because they can give women nice curves."
Los Angeles, CA (PRWEB) April 30, 2013
First it was the "bootylicious" behind and the well-endowed curves of JLo as women sought the extra curves "back there" using buttock implants and fat injections. Sadly, those procedures didn't do much towards achieving an hour-glass figure . . . especially if one already had enough in the rear. But now, virtually any woman can get that desired hour-glass shape with Dr. Nikolas Chugay's Curvaceous Woman Makeover—a cosmetic surgery procedure offered only by world-renowned aesthetic surgeon, Dr. Chugay.
Until recently, getting nice curves in the right areas has usually been relegated to inventive clothing designers . . . but, not anymore. Enter Dr. Nikolas Chugay, a creative genius in the medical art of aesthetic surgery. Dr. Chugay, who is well known for outstanding results using silicone body implants and stem cell procedures using fat for butt, calf, bicep, pec and deltoid implants has perfected a cosmetic hip implant procedure that will, according to Dr. Chugay, "make you look mah-vel-ous." The new cosmetic hip implants procedure has patients lining up at Chugay's Beverly Hills and Long Beach facilities. "Now women can look great in almost any attire, and even a bikini," Dr. Paul Chugay proudly said, an integral part of the father-and-son physician team. "We can give them a knock-out figure using our cosmetic hip implants in a bit over an hour."
Got a boy-like figure? Are you straight up and down? Want to make Beyoncé jealous? Now women can, according to the two cosmetic surgeons. Dr. Nik Chugay, who is perhaps the leading expert in body implants and muscle augmentation, has seemingly come up with yet another winner. Cosmetic hip implants are flat, wide slivers of polymer material that would almost be unnoticed lying on a table. Less than a centimeter thick, but long and tapered, they are easily inserted in a small incision. When placed in the hands of a master implant surgeon like Dr. Chugay, they can transform a woman's once linear appearance into a curvy body that will make them the envy of their friends.
"It came to me years ago, after I kept hearing from my Asian patients here in Southern California that they wished I could give them nice curvy hips. At the time, I simply didn't have an answer for them," Dr. Nik explained. "Working with my son, we both wrestled with the problem and we came up with a thin, solid-silicone hip implant design that we've now perfected."
No other cosmetic surgeon in the United States is performing cosmetic hip implants according to Dr. Chugay and he asserts a number of successful cases. Women from around the globe now fly to them to get those admired "ins-and-outs" that attract the opposite sex. "A woman with a round bottom and curvy hips has again become sexy and a sign of true femininity," Dr. Chugay said admirably. "Now they can have that at a reasonable price in our safe cosmetic hip implants procedure." Dr. Chugay's Curvaceous Woman Makeover costs approximately $6,500, and includes the cosmetic hip implants.
With over 35 years of surgical experience, Dr. Chugay practices cosmetic surgery in Southern California in Beverly Hills and Long Beach. He is a member of the American Academy of Cosmetic Surgery and a Board Certified Cosmetic Surgeon who specializes in body implants surgery including buttock augmentation, calf implants and hip implants. He has performed over 30,000 surgical procedures during his thirty-five year career, has numerous medical instruments and prosthetic devices named after him, and is one of the most active surgeons nationally in muscle augmentation. Dr. Chugay has been influential in numerous clinical studies, medical society speaking engagements, development of new surgical techniques, and medical editorial.
TriAxial Medical, Inc. is an 18-year-old global Internet web portal developer with numerous medical Internet properties dealing with elective cosmetic surgery. Based in Melbourne, Florida, TriAxial also contributes financial grants for clinical research in niche, leading-edge surgical procedures including stem cell applications.
For further information contact Dr. Nik Chugay and Dr. Paul Chugay at http://www.bodyimplants.com.