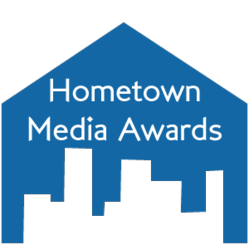 McLean, VA (PRWEB) April 20, 2013
The Alliance for Community Media (ACM) is pleased to announce the 2013 national winners of the Hometown Media Awards. Winners of this prestigious award will be recognized at the Hometown Media Awards Gala on May 30 during the 2013 ACM Annual Conference in San Francisco, May 29-31 at the Westin St. Francis on Union Square.
The Hometown Media Awards honors and promotes community media and local cable programs that are distributed on Public, Educational, and Governmental (PEG) access cable television channels. Awards are presented to creative programs that address community needs, develop diverse community involvement, challenge conventional commercial television formats, and move viewers to experiences television in a different way.
"The Hometown Media Awards are an excellent celebration of the diversity and relevancy of local programming, and the ACM is proud to host this highly esteemed event annually to recognize the progress made in the community media industry," said Sylvia Strobel, Esq., ACM Executive Director. "The Alliance for Community Media congratulates the winners of the 2013 Hometown Media Awards, and we look forward to honoring them throughout the 2013 ACM Annual Conference."
Winners of the 2013 ACM Hometown Media Awards were chosen from more than 800 entries representing more than 2000 PEG access organizations and cities across the country.
OVERALL EXCELLENCE Less Than $300K
Overall Excellence in P.E. or G. Access
Bedford TV
Overall Excellence in Educational Access
Dubuque Community Schools Television
Overall Excellence in Governmental Access
The OMNI Centre for Public Media
Overall Excellence in Public Access
Columbia Access Television
OVERALL EXCELLENCE $300 – 650K
Overall Excellence in P.E. or G. Access
Germantown Community Television
Overall Excellence in Educational Access
RETN (Regional Educational Technology Network)
Overall Excellence in Governmental Access
Louisville Metro TV
Overall Excellence in Public Access
The Public Access TV Corporation
OVERALL EXCELLENCE Greater than $650K
Overall Excellence in P.E. or G. Access
Montgomery Community Media
Overall Excellence in Governmental Access
Fairfax County Government Channel 16
Overall Excellence in Public Access
Quad Cities Community Television
To view the full list of 2013 ACM Hometown Media Award Winners, please visit http://www.allcommunitymedia.org/latest-news/announcing-the-2013-hometown-media-award-winners