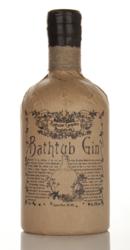 In both the Premium and Super Premium categories, Bathtub Gin was awarded a Gold Medal.
Tunbridge Wells, Kent (PRWEB UK) 19 April 2013
Highly acclaimed and award-winning Bathtub Gin from the Professor Cornelius Ampleforth range of spirits and liqueurs was again lauded this week at the International Spirits Challenge. In both the Premium and Super Premium categories, Bathtub Gin was awarded a Gold Medal.
Bathtub Gin is produced by a process of cold compounding: infusing high-quality copper pot-still spirit with various botanicals including juniper, orange peel, cinnamon, cloves and cardamom. The gin is produced in extremely small batches; only 30-60 bottles are produced in each batch, and the length of the compounding is controlled entirely through periodic sampling. The result is an utterly unique gin, bursting with flavour and lightly tinted by the botanicals during the compounding process.
Wrapped in brown paper and hand-sealed with twine and black wax, Professor Cornelius Ampleforth's Bathtub Gin is packaged with a nod to the Victorian era. The label boasts an illustration of the carboy in which the gin is compounded, flanked by the botanicals which lend the gin its robust flavour.
In early June of 2012, Bathtub Gin was awarded Best Design and Packaging – Spirits at The Drinks Business Awards and a Gold Medal at the 2012 International Wine & Spirit Competition, making these distinctions the third and fourth to be received by this one-of-a-kind spirit since its release in late 2010.
Nose: An initially juniper-rich bouquet is backed up with a solid backbone of rich grain spirit. Top notes of cardamom and orange blossom are evident with just a suggestion of cinnamon.
Palate: The initial focus is juniper, but the earthier botanicals make themselves known in the initial palate too. Mouthfeel is exceptionally viscous and creamy – this is good spirit, and it makes itself known.
Finish: The juniper subsides and gives way to the cardamom and cinnamon, with a late resurgence from orange peel.
Overall: A most unusual, but quite entrancing gin. To our knowledge this is the only cold-compounded gin currently available. Bathtub Gin is now available from Master of Malt.
About Master of Malt:

Established in 1985
Master of Malt is one of the UK's leading online spirits merchants, with a huge range of whiskies, rum, brandies, gins, cocktails and many other fine spirits.
UK Next Day Delivery from £6.95
Follow Master of Malt:

On Twitter: @MasterOfMalt
On Facebook: MasterOfMalt
On their blog: MasterOfMaltBlog
For more information contact:
Ben Ellefsen: +44 (0)7816 661657