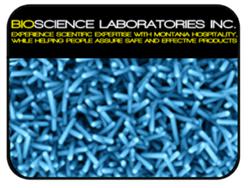 (PRWEB) April 19, 2013
The objective of the recently enacted Food Safety and Modernization Act (FSMA) is to make the U.S. food supply safer by shifting focus from responding to contamination in the food supply to preventing it. The FSMA gives the Food and Drug Administration (FDA) a legislative mandate to require new comprehensive and preventive-based controls across the food supply chain. The FSMA has given the FDA new authorities to regulate the way foods are grown, harvested and processed in order to accomplish this legislative mandate. This new prevention-focused perspective will consist of additional market oversight designed to ensure substantial changes to improve food safety.
Foods growers, harvesters, processors, and retailers will now be required to develop and provide efficacy data on their preventative control programs. These preventive control programs must be documented and include confirmed steps to prevent, or significantly minimize, the likelihood of food contamination. This new legislation also recognizes that inspection is an important means of holding industry accountable for its responsibility to produce safe food; so the law also specifies how often the FDA should inspect food producers. The FSMA also provides the FDA with the tools to ensure imported foods meet these new US standards. Food importers must now verify that their foreign suppliers have adequate preventive controls in place to ensure the safety of their products. Additionally, the FDA will accredit qualified third party auditors to certify that these foreign food facilities are complying with U.S. food safety standards. The FSMA grants the FDA a number of new powers, with the most notable being the authority to mandate product recalls. The FSMA also recognizes the importance of strengthening existing collaboration among all food safety agencies—U.S. federal, state, local, territorial, tribal and foreign to achieve greater public health goals.
The position of prevention over that of response will require foods growers, harvesters, processors, and retailers to take a closer look at the products and practices they use to protect their products. Undoubtedly, the specific environment of each step in the food-chain will present different microbial challenges. Food microbiology evaluations will need to be a component of every prevention plan. As a microbiology and virus testing laboratory, Bioscience Laboratories, Inc. adheres to GLP standards and tracks regulatory requirements closely. BioScience Laboratories, Inc. is registered and has been inspected by both the FDA and EPA… we provide quality data you can trust.
Contact us today to learn more about our testing protocols or to obtain a quote for your next project