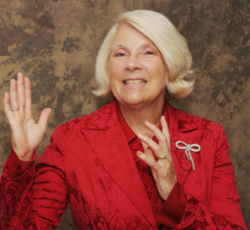 Startups by men have significantly declined.
Daytona Beach, Florida (PRWEB) April 23, 2013
Dr. Elizabeth Kruger reveals to male entrepreneurs the secrets of success. Her tip sheet, strategicpower.biz lists the steps to spark profits in a startup business.
Startups in the United States declined about 350,000 in 2012 (Ewing Marion Kauffman Foundation, April 17, 2013). The research reported that startups by women was stable, but startups by men have significantly declined.
Dr. Kruger coached over a thousand male entrepreneurs in the 12 steps to success. A successful entrepreneur starts by identifying his uniquely valuable strength. The entrepreneur realizes that he can only specialize in his strength if he delegates his weaknesses.
Then the entrepreneur packages his strength as products or services that solve a crucial problem. He prices them according to the value of the solution. The entrepreneur will be paid when he delivers the solution. His customers will eagerly tell others how the entrepreneur solved their problem.
Soon the entrepreneur can describe the traits of his top customers. Since other customers are less profitable, the entrepreneur focuses his top customers. The entrepreneur identifies similar prospects and converts them into highly profitable new customers. The entrepreneur concentrates his resources on pleasing his top customers.
Finally, the entrepreneur responds to changes that will affect his business. Possible changes involve demographics, culture, regulations, technology, resources, competition, as well as the economy.
These 12 steps will spark the profits of any startup business. More information about these tips are posted on Dr. Kruger's blog, strategicpower.biz.
Her blog includes excerpts from Dr. Kruger's upcoming book, "Aesop's Rules: Profit from Timeless Marketing Wisdom." The wisdom in Aesop's fables resonates over the ages. Dr. Kruger reveals how their timeless marketing wisdom helps entrepreneurs spark profits in their startup.
In 2011, Business Expert Press published "Top Market Strategy: Applying the 80/20 Rule." Graduate marketing classes around the world are adopting Dr. Kruger's book to enrich their textbooks. Barry Silverstein praises her college supplement as a "profit-generating tool."
In summary, Dr. Elizabeth Kruger's tip sheet coaches male entrepreneurs to spark their profits when starting up a small business. Reluctant entrepreneurs eagerly await Aesop's Rules: Profit from Timeless Marketing Wisdom. She posts excerpts of this book and more tips on her blog, strategicpower.biz.
Strategic Power has an A+ rating with the Better Business Bureau. Dr. Kruger's coaching, writing, and speaking are sparking profits around the world. She will gladly customize guest blogs, speeches, and articles for specific purposes. Dr. Kruger has been a guest on 11 syndicated radio shows. Please contact Dr. Kruger directly for media interviews, speeches, and articles.