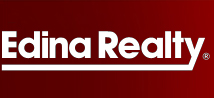 In a market where houses seem so challenging to find, we realized we needed to give buyers something better
Ham Lake, MN (PRWEB) April 18, 2013
At a seminar over the weekend, Kris Lindahl will speak about proven ways buyers can strengthen their initial online homes search.
Lindahl plans to demonstrate the Minnesota Buyer Search website that he created.
"In a market where houses seem so challenging to find, we realized we needed to give buyers something better," Lindahl said.
The website allows buyers to fill out a short form regarding what they're looking for in a home a receive a real-time email with a customized search criteria and a hyperlink to all homes matching that criteria.
"When a buyer likes a home from the list we make it our priority to get them to the property before it is sold," Lindahl said.
Call Kris now for more information at (763) 280-8498 and visit the Minnesota Buyer Search website now to get started.