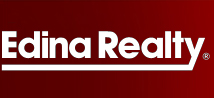 this is a great resource for buyers
Lino Lakes, MN (PRWEB) April 18, 2013
Kris Lindahl of Edina Realty will host a seminar over the weekend at which he promises to extend valuable strategies and resources to buyers in this real estate market.
Lindahl plans to demonstrate the Minnesota Buyer Search website that he created to help buyers through some of the more frustrating moments of the process.
"I understand that buyers sometimes call on a home only to find that it's already been sold, "the experienced agent said, and continued,"this is a great resource for buyers."
The website, using state-of-the-art technology, allows buyers to fill out a short form regarding what they're looking for in a home and receive a real-time email that includes customized search criteria with a hyperlink to all homes matching that criteria.
Call Kris now for more information at (763) 280-8498 and visit the Minnesota Buyer Search website now to get started.