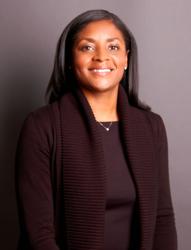 The work underway in Rockwood is a unique blend of prevention, intervention and restoration that creates hope for youth and families.
Portland, OR (PRWEB) April 24, 2013
Kimberlee Sheng has joined Pathfinders of Oregon to lead its Rockwood Project. The Rockwood Project, initiated in 2012, brings a coordinated focus to helping families in the Rockwood Neighborhood of Gresham and East Multnomah County.
Pathfinders' Rockwood Project is part of the larger Rockwood Pathways Project that will coordinate services for families in need. Through the Pathways Project, families will be able to easily access the services they need to succeed, from housing and food, to healthcare, parenting programs and youth activities.
Rockwood is a community that has changed dramatically over the past several years. Between 2000 and 2010, the population grew by 12% in the five core census tracts, and the population is now poor and young; 30% of the population is under age 18, and 30% have income below the poverty level. Services and programs for youth and families have only recently begun moving to Rockwood, which has the highest level of youth violence in the Portland Metropolitan area.
Pathfinders' Rockwood Project is focused on preventing youth violence through a range of services and family-focused programs. Pathfinders has operated the Center for Family Success in Rockwood since 2005. At the Center families participate in Parenting Inside Out and Healthy Relationships: Successful Families classes, youth activities, employment support, and other services to help them stabilize. Ms. Sheng will support the Rockwood Project through developing collaborative partnerships with local supporters of family stabilization and youth violence prevention. Her duties will include the areas of programming, evaluation, fund development and partnership cultivation. In her words, "I have always held a deep passion for service to children and families. The work underway in Rockwood is a unique blend of prevention, intervention and restoration that creates hope for youth and families. I am excited to join the team and continue strengthening the Rockwood community."
Prior to joining Pathfinders, Ms. Sheng served as the COO and Programs Officer for the Black Parent Initiative. She has spent most of her career in community services, working for the Meyer Memorial Trust, Nike's Global Community Affairs program and Friends of the Children. She received her Bachelors of Social and Behavioral Science degree from Linfield College. She received her Masters of Public Administration degree with a concentration in Global Leadership and Management and an advanced certificate in Nonprofit Management from Portland State University.
About Pathfinders of Oregon
Pathfinders of Oregon is a 501(c) 3 organization whose mission is to break the cycle of criminality. Pathfinders has taught programs within the Oregon Department of Corrections for 20 years. In the community it offers programs to families impacted by the criminal justice system through its Center for Family Success in Rockwood, and operates an alternative education program for pregnant and parenting teens at its Pathfinder Academy.