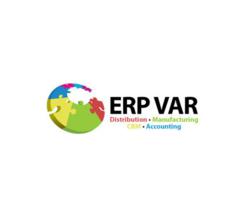 "ERP VAR's presence will allow NDH to reach businesses searching for two premier cloud accounting solution, Intacct and NetSuite, and offer best practices for managing them." Seth Pomeroy - NDH Group, Ltd.
Dana Point, CA (PRWEB) April 23, 2013
ERPVAR.com is an ERP consultant network comprised of Intacct, NetSuite, Sage Software, SYSPRO, Microsoft Dynamics, Epicor, Infor, Acumatica and Intuit value added resellers (VARs). ERP VAR announced today that the partnership with NDH Group, Ltd. will help increase coverage for customers looking into selecting Intacct or NetSuite as an upgrade option.
"NDH Group, Ltd. is an exciting addition to help promote our Intacct and NetSuite offerings on ERPVAR.com. We plan to co-host a webcast with NDH Group, Ltd. promoting marketing tips and tricks along with our services to the Intacct channel partners for starters. NDH will also provide regular blogs on Intacct and NetSuite use and best practices for managing them. We look forward to working with Seth Pomeroy and his team at NDH Group Ltd.," said Kathy Graham, Vice President of ERP VAR.
ERPVAR.com added several locations on the ERPVAR.com "FIND LOCAL ERP CONSULTANT" directory for NDH Group, Ltd to service Intacct and NetSuite customers. Locations include the surrounding area for Chicago, IL, New York, NY, San Francisco, CA, and Washington, D.C. NDH Group, Ltd. will also be covering additional strategic locations in the U.S. to cover Intacct inquiries until the Intacct channel is built up on ERP VAR.
NDH Group, Ltd. will be launching a new blog strategy and this partnership is part of the effort to promote NDH's services through social media and increase Search Engine Optimization presence.
New Intacct partners added to the ERPVAR network also include Trustantial and Visions Business Solutions. ERPVAR plans to expand Intacct coverage in the near future.
About ERP VAR
Established in 2012 and headquartered in Orange County, CA, ERP VAR represents the collective expertise of Intacct, NetSuite, Sage 50 (formerly Peachtree), Sage 100 ERP (formerly MAS90 and MAS 200), Sage 500 ERP (formerly MAS 500), Sage ERP X3, Epicor, Microsoft Dynamics GP, Infor, Acumatica and QuickBooks Enterprise third party developers combined with the expertise of local implementation ERP consultants. These local ERP consultants provide end users with a thorough needs analysis to determine which ERP software functionality is required to address their unique needs. If a business process assessment is required, the local channel partner is enlisted to provide a comprehensive examination with end user company departments to insure the correct ERP software is selected implemented and the staff is properly trained. For more information, please visit http://erpvar.com.
About NDH Group, Ltd.
Founded in 2003 by three former Arthur Andersen professionals, NDH is a skilled professional services firm providing accounting and tax solutions to a sophisticated clientele. We provide services in three fundamental areas: accounting, tax, accounting technology. Seth Pomeroy and Josh Harris lead our accounting and accounting technology practices. Jeremy Dubow and Wesley Naviaux lead our tax practice. Our team provides integrated accounting solutions with our three market leading solutions Intacct, NetSuite and Open Air.