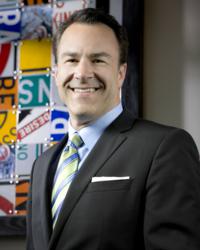 A driver owes a duty to a bicyclist to act reasonably and follow the traffic laws.
Ann Arbor, MI (PRWEB) April 18, 2013
With the arrival of spring and warmer weather, drivers should expect to see more bicycles on the roads. Cyclists and drivers both have a role to play to keep cycling safe, but drivers in particular need to be vigilant and watch out for cyclists who are more vulnerable to injury and death on the road.
Here are a few ways drivers can help avoid collisions with cyclists:

Remember that a cyclist is a person, and you can help to keep that person safe. Use common sense and common courtesy on the roads.
Bicycles are harder to see than other vehicles because they're small. They can blend into the background or be hidden by objects in the environment. They can also be hidden by smaller blind spots in your vehicle. Check carefully all around you, including your blind spots, before making a move.
You can cause a collision even if you are not moving. Check your mirror and your blind spot before opening the door when you park on the street. Door injuries are common and can be fatal cyclists.
Many accidents between vehicles and bicycles happen at intersections. Look carefully around you before moving through an intersection, and be sure to look both ways and check your blind spots before making a turn. When turning right, be sure to check carefully and yield for any cyclists going straight. Do not pass a bicycle and then turn right in front of them.
Watch the cyclist carefully. Cyclists riding on roads may use hand signals in order to let drivers know of their intentions. Learn the signs, and give cyclists room to maneuver.
Treat bicycles like cars: give them lots of space. Cyclists need room to move side-to-side within the lane to adjust to the environment, including avoiding debris or parked cars. Don't crowd a cyclist; stay well back, or pass safely rather than riding beside the bike.
Following too close is dangerous driving, especially when a bicycle is involved. Remember, even the slightest contact could be fatal to a cyclist. Back up and back off.
It helps to know the rules for cycling in your area, even if you're driving a car or truck. The more you know, the more you can help keep the roads safe. National bicycle accident attorney, Jason Waechter states in his book, Consumer's Advocate: Secrets on Finding Justice, "A driver owes a duty to a bicyclist to act reasonably and follow the traffic laws. If he or she breaches that duty and hits a cyclist causing injury, the driver is responsible for the harm that he or she has caused. Each state's laws are a little different, but basically they have to drive reasonably."
Attorney Jason Waechter and his vetted affiliate lawyers in every state have proven themselves by obtaining significant personal injury compensation for their clients. Any city, any state: no matter where the bicycle accident happened, we can help and have a specializing bicycle accident lawyer close to you. Call 1-877-Biker-Law or visit http://www.bicycleaccidentlawyersusa.com for more information on what to do if you've been in a bicycle accident.