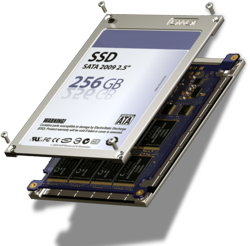 (PRWEB) April 23, 2013
The highly regarded company eProvided, the Dominant name in Data Recovery, has announced the opening of a sister website, Recover-SSD.com. The new website is dedicated to the advanced retrieval of data from Solid State Drives regardless of the condition of the drive and allows eProvided to extend further its expertise in meeting the high demand for lost data retrieval.
Backed by 12 years of experience in the data recovery industry, Recover-SSD.com is a much welcomed and long overdue move to meet the needs of a public hoping to retrieve both business and personal files, images, and other data from what appears to be hopelessly beyond repair devices using SSD drives. The increase in natural disasters both at home and abroad has increased the need for SSD data recovery from devices all but destroyed and thought beyond retrieval. Many of these devices were turned away as too damaged by other means and companies.
New Hope Where Once There Was None
The new website offers hope where there was none to be found with a record of retrieval in 95% of cases where the damage was thought to be too great. More people are using SSD drives for storage of their most treasured memories and vital information. There are great advantages to using SSD devices despite the extra cost.

The SSD or Solid State Drive does not contain a disc that spins or any movable parts that can break or wear down.
The technology is advanced in that the data is stored in a semi-conductor device called Flash memory.
Spin up time is extremely low at around 0.1ms random access.
Non-fragmentation in writing data means consistency in reading the data faster than HDD drives.
SSDs are very lightweight which makes them easy to use in a wider variety of devices.
SSDs are quiet and use very little power.
When you couple this with not having to worry about data loss to magnetic fields, you have an efficient way to store data that, while expensive, pays for itself in its lack of power consumption.
A Startling Realization
Often, conventional forms of data retrieval are lost on SSD devices should they become damaged. In corresponding with its many customers, eProvided realized that many companies have to send the Flash Drive back to consumers apologizing and informing them that the data is irretrievable. People were turning to eProvided as a last hope and finding the help for which they had been fruitlessly searching. Realizing the vast need for SSD data recovery, eProvided has responded by opening Recover-SSD.com, the website with the sole purpose of recovering data thought hopelessly lost on Solid State Drives.
An Overwhelming Response
Since the websites appearance, the public response has been tremendous, with requests for help coming in globally. Recovery-SSD.com is running full speed ahead and is enjoying the gratitude of the public for the fast, friendly service, amazing recovery success rate, and excellent pricing that has always been the trademarks of eProvided.
Continuing to Dominate the Industry
If you have any device that has been turned away or unsuccessfully submitted for data retrieval, do not lose hope. Instead, turn to eProvided and Recovery-SDD.com. Even if you have been told it is hopeless, they can still help in many cases. This is a big part of what has earned eProvided the respect and acknowledgment of the entire data retrieval industry. Many data retrieval companies already turn to eProvided in cases where they know the data can be retrieved but do not have the necessary knowledge and experience to get the job done. It is also why the majority of government agencies turn to eProvided for all of their retrieval needs. It is good feeling to know that eProvided and now, Recovery-SSD.com continue to dominate the data retrieval industry for a thankful public that cherishes its memories and information.