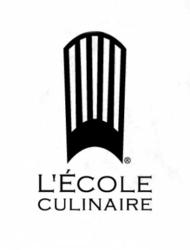 Cooking should be fun for all ages and skill levels. Classes like these allow a broad range of people to experience the joy that comes with cooking
Memphis, TN (PRWEB) April 19, 2013
L'École Culinaire, 1245 N. Germantown Parkway, in Cordova, announces a new selection of classes this May and June designed for professional and amateur "chefs" regardless of skill level. These classes are open to anyone in the community and participants can expand their current level of cooking abilities and further their culinary techniques. Participants can create a variety of recipes for entrees and desserts and everything in between. In addition, there is an in-depth wine appreciation course, following the journey of wine from seed to grape.
The "International Class Series" offers courses featuring Spanish and Caribbean cuisine. Spanish cuisine is known all around the world. This class is offered at 5:30 p.m. on May 11 and includes guidance through recipes and the proper wine pairing. Many diverse ethnic groups make up the Caribbean Islands, and through the "International Series: Caribbean Region" class at 6:00 p.m. on June 14, our chef instructors offer students the opportunity to create traditional Caribbean cuisine. Recipes will range from East Indian curries to Cajun spices.
Just in time for summer parties and barbeques, L'École Culinaire is offering the public the chance to learn about the history, production and types of beer in its "Beer and Food Pairing" course. This class also provides instruction on pairing beer with all types of food. "Beer and Food Pairing" is offered in two parts at 6:00 p.m. on May 10 and 5:00 p.m. on May 11. This course is also offered on June 21 and June 22. Also offered in June is the "The Grill is your Friend" class at 10:00 a.m. on June 29. From marinade to hash marks, learn how to grill like a master.
"Cooking should be fun for all ages and skill levels. Classes like these allow a broad range of people to experience the joy that comes with cooking," says Bonnie Delashmit, L'Ecole Culinaire Campus Director. "While our classes can teach even the most seasoned professionals something new, we strive to equip the every-day chef with the skills, recipes and confidence to prepare delicious meals."
All classes are taught at the L'École Culinaire in Cordova. To register for a class, to view a full list of classes and schedules or for more information, visit http://www.lecoleacademy.com or call 901-754-7115. Classes start at $45.00.
About L'École Culinaire
As part of Vatterott Educational Centers, Inc., L'École Culinaire offers culinary training for the career-minded chef. Students experience hands-on learning and instruction from professionals in the culinary industry. For more information, please visit http://www.lecole.edu.
###