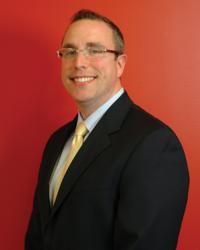 I am thrilled to join MayoSeitz Media. The agency has been on my radar as an emerging media agency for some time and its growth has been impressive, said Mark Lewis
Blue Bell, PA (PRWEB) April 23, 2013
MayoSeitz Media has announced an addition to its growing staff. Mark Lewis has joined the firm in the role of Associate Director of Strategic Communications. Most recently Mark was a Partner, Communications Strategy Director at MEC in New York leading the KFC (Yum Brands) account. Earlier in his career Mark worked at Zenith Media, Crispin Porter + Bogusky and Mediavest Worldwide.
"Mark will be a terrific asset to the agency and his experience cuts across many business categories including restaurants, financial, gaming, packaged goods and more", said Ray Mayo, Co-Founder, Managing Director. "When we met Mark we were all impressed with his extensive media knowledge and passion for our business. We have no doubt he'll be a great success", said Jon Seitz, Co-Founder, Managing Director.
"I am thrilled to join MayoSeitz Media. The agency has been on my radar as an emerging media agency for some time and its growth has been impressive", said Mark Lewis. "I am looking forward to playing my role in the agency's future success", he added.
MayoSeitz Media is one of the leading independent media agencies in the United States. It is also one of a handful of independent media agencies to qualify and be accepted to the American Association of Advertising Agencies (4As), the leading industry association. Fewer than 10% of all agencies are 4As members, yet 4As members place 80% of all media placed by agencies throughout the United States. MayoSeitz Media clients include Subway, Dietz & Watson, Virtua, Comcast SportsNet, Philadelphia Phillies, Penn Medicine, Greater Philadelphia Tourism, Hershey Entertainment & Resorts, Trex, among many others. For more information please visit http://www.mayoseitzmedia.com