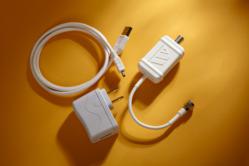 BURLINGTON, Iowa (PRWEB) April 22, 2013
Winegard today introduced the Boost digital TV antenna amplifier, the most advanced digital dual-band TV antenna booster available on the market. Boost delivers crystal clear TV signals to HDTV sets from up to 50 miles away. It lets viewers watch more broadcast TV channels in HD than with an antenna alone. Boost works with any existing unamplified TV antenna.
"Boost digital TV antenna amplifier that uses our Clear Circuit™ Technology, which packs more VHF and UHF signal-pulling power into the smallest signal amplifier available," said Winegard National Sales Manager Grant Whipple. "Its ultra low noise design filters out the signal interference so you get more local TV channels with minimal pixilation and dropouts for the best viewing experience possible."
The revolutionary technology uses powerful micro components to produce the lowest noise level (1dB) TV amplifier ever put on the market. That translates to crystal clear HDTV channel reception in a crowded signal environment.
"Most consumers don't realize that the lower the noise levels on the antenna, the better the picture quality," explained Whipple. "No one else offers a TV signal amplifier this small with this much creative signal engineering performance across the VHF and UHF bands."
Boost is powered by a unique energy saving USB cord or optional 110 volt plug. Innovative engineering from Winegard, the antenna experts, brings viewers the best broadcast TV pictures available today.
It's fast and easy to use the Boost signal booster. Simply attach it to an unamplified antenna, plug it in and run a channel scan. Viewers are ready to watch TV in seconds.
Boost aids unamplified antennas in picking up free TV from all the major local broadcast networks, such as ABC, CBS, NBC, FOX, and PBS, plus additional networks like Qubo, ION, The CW, Universal Sports and more, including regional weather and sports that paid programming may not provide.
Boost is available at GetFreeTV.com.
About Winegard
Winegard Company is a respected world leader in the design and manufacture of innovative antenna products for satellite and terrestrial communications. Since its founding in 1954, Winegard's pioneering solutions have shaped the industry for home, recreational vehicle (RV), truck, marine, medical and automotive antennas. The company's 2-way VSAT antennas provide real-time broadband solutions for extreme and remote environments in support of the oil and gas industries, as well as military and emergency response teams. Winegard is a privately-owned company that designed the first residential multi-channel TV antenna for the U.S. It has designed more than 1,000 antenna models and does custom antenna design and development work. To learn more about Burlington, Iowa-based Winegard, visit http://www.winegard.com or call 800-288-8094.
# # #