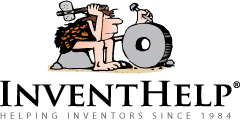 Pittsburgh, PA (PRWEB) April 25, 2013
InventHelp, America's largest invention submission company, announces that one of its clients, an inventor from Alberta, Canada, has designed a modified cell phone charger that would be environmentally friendly and energy efficient. This invention is patented.
The "Wigmore Charge" could provide a convenient way to maintain a cell phone's charge, while eliminating the need to plug the phone into an electrical outlet to charge it. The invention was designed to help reduce energy consumption, and features a compact, easily portable design.
The rectangular charger would be composed of solar panels, rubber, copper and wire. The solar panels would be positioned on the front to accept light easily, and a plug-in cord that connects to the phone extends from one side. To use, an individual plugs in the phone, sits the phone in a well-lit area, and the solar panels would charge the phone easily. The plug could be produced to fit many different phone types, and a belt clip could also be positioned on the rear of the charger for easy portability. A variation on the Wigmore Charge could consist of a solar-powered charger that is built into the cell phone itself.
"I came up with the idea because my phone died and there was no access to an electrical outlet to charge it," said the inventor. "I thought that a solar-powered charger would be the ideal solution to this problem because it also saves energy as well."
InventHelp is attempting to submit the invention to companies for review. If substantial interest is expressed, the company will attempt to negotiate for a sale or royalties for the inventor. For more information, telephone Dept. 09-CAN-141 at (800) 851-6030.
Manufacturers interested in reviewing additional inventions and new product ideas can contact InventHelp's marketing partner Intromark by filling out an online request to review new product ideas here.
# # #