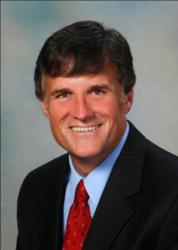 Don't buy into any story that...
Toms River, NJ (PRWEB) April 23, 2013
One of the first things one will want to find out is a financial advisor's background, advises Brian Solik, President of Wealth Preservation Strategies of NJ. One should certainly request a bio detailing an advisor's educational, employment background, and any designations.
Solik suggests taking this a step further: "Call the local chambers of commerce, the Better Business Bureau, and any organizations of which the member. Ask advisor is a how well they know the individual, and if they would give a personal recommendation. If the advisor is not involved in any of these or similar groups, this could be a red flag."
Any Financial Advisor who is securities registered will have a record on the FINRA (Financial Industry Regulatory Authority) web site, http://www.finra.org. There is a section called FINRA Broker Check and this allows the public to look up the history of any securities registered representative or investment adviser representative by name, according to Solik.
The information provided will include the broker dealer or registered investment adviser they are registered with, any disciplinary history, customer complaints, other business activities, or other significant disclosures. Keep in mind that a lack of disclosures on FINRA Broker Check does not guarantee that a financial advisor will be a right fit for you, but it will show that he or she has not been disciplined or had customer complaints against him or her.
Another important piece of advice is to never write out checks to a financial advisor or his or her independent firm, Solik adds. Instead, checks should be made out to companies like mutual fund and insurance companies, independent custodians that hold client assets, or independent broker dealers.
If one is not sure, ask and get literature on where client assets are held. In the Bernie Madoff scandal, checks were being written to Madoff's company, rather than an independent custodian, according to this article by Wealth Wire, which gives additional tips to finding a financial advisor. "Don't buy into any story that once the money is deposited in the advisor's business or personal account, then the money will be transferred to the appropriate company," warns Solik.
If one is considering purchasing an investment offered by a mutual fund or insurance company, always take the time to read the documents provided by that company before signing any paperwork. Make sure you fully understand all the costs and any restrictions of the investment so you aren't caught off guard down the road, Solik cautions.
If reading the documents doesn't clear up all your questions, make sure you ask the financial advisor for clarification. If they do not answer your questions to your satisfaction, they may not be a right fit for you. You can always contact the investment company directly to see if their answers match up to the advisor's answers.
Lastly, one should feel comfortable asking an advisor how they get paid and why they are advising one particular strategy rather than another. "If an advisor is uncomfortable answering such questions or one does not spend adequate time explaining investment choices, find one who will," suggests Solik.
"One should never feel rushed into making a decision. Take your time to read any literature and make sure the investment choice is the right one for your unique situation," he adds.
Brian Solik, CRPC is President and Founder of Wealth Preservations Strategies of NJ. He is a former Wall Street broker who now focuses on educating investors on how to maximize their financial security and minimize taxes. If you would like to read other related articles contact Brian at 732-415-7717, bsolik(at)brokersifs(dot)com, or visit his website http://www.wpsnj.com.
Securities and investment advisory services offered through Brokers International Financial Services, LLC, Panora, Iowa. Member FINRA/SIPC. Brokers International Financial Services, LLC and Wealth Preservation Strategies of NJ are not affiliated companies. The opinions expressed are those of Brian Solik and not necessarily those of Brokers International Financial Services, LLC.