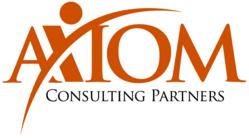 The greater value is in having the CFO look behind the numbers to assess whether bonuses are really driving the behavior that supports company strategy -- Juan Pablo Gonzalez, Axiom Consulting Partners
Chicago, IL (PRWEB) April 19, 2013
CFO.com, in an article titled "An Incentive to Control Incentive Pay," reports that: "When it comes to establishing incentive-compensation targets and weighting the measures used to calculate payouts, CFOs who are not heavily involved in the process –especially where non-executives are eligible for bonuses – are making a mistake. At least so says Juan Pablo Gonzalez, a partner at Axiom Consulting Partners."
Gonzalez notes that "CFOs don't often get involved with human-resources issues, but when it comes to incentive compensation, they should. At a minimum, the CFO's team should be involved in running payout calculations and performance curves against various assumptions about the company's performance. But the greater value is in having the CFO look behind the numbers to assess whether bonuses are really driving the behavior that supports company strategy."
The article features insight from three CFOs about such incentive compensation issues as performance measures, payout calculations, and the need for simplicity.
"A CFO is not necessarily in a position to assess how well everyone eligible for incentives does their jobs, but he or she is in a great position to evaluate how the combination of all those efforts contributes to different levels of organizational performance."
5 Questions the CFO Should Ask
Commenting on the article, Gonzalez said that incentive compensation is one of the most effective tools the C-suite has to get the rest of the company focused on those activities that create the greatest value. But that tool is rarely used as effectively as possible. If the hundreds of man-hours that go into incentive award management aren't creating alignment between strategy organization and talent, here are the questions the CFO should be asking:

Are we rewarding the right people for focusing on the right priorities and setting appropriately challenging goals?
Will new incentives change the way people behave?
Are we guiding people to take smart risks?
How will the incentive plan strengthen the alignment between talent and strategy?
Are we using the right performance measures to create that alignment?
Gonzalez suggests that best practices for getting answers to those questions include:
Keep the incentive plan as a simple as it needs to be to drive the alignment of strategy and talent. Try the "cocktail napkin test." If the plan requires more space than that, it's probably too complicated.
Scenario-test payout calculations and payout performance curves with various inputs and assumptions about the company's economic performance to manage expectations.
About Axiom Consulting Partners
Axiom Consulting Partners works side-by-side with leaders to deliver pragmatic solutions that drive results. Our services help clients clarify strategy, focus on the highest priority sources of value and align their capabilities, processes and people to deliver sustainable, profitable growth. We always look at a client's challenges through the lenses of business strategy, organization design and talent management – it's why they choose us over firms that operate in just one of these disciplines.
Learn more at http://www.axiomcp.com.