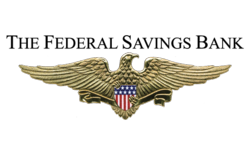 Interest rates will not remain low forever as the Federal Reserve has pointed out that rate hikes are on the way based on a 6.5% unemployment threshold.
Chicago, IL (PRWEB) April 19, 2013
When an individual or family decides they are ready to make a new home purchase, it doesn't always have to be a stressful process. According to The Federal Savings Bank there are many considerations that come into play, the housing market is slowly opening back up and many housing experts believe that it will soon return back to normal. Tuesdays housing starts figures were an indication that the housing market is on the way to recovery. First-time homebuyers will want to consider where they would like to live, whether it is in an urban area or a quieter suburb. Once this has been figured out, the homebuyers will have to decide what their budget is. Much of this will depend on how much they will be able to put down on a mortgage or down payment. If the homebuyer is a veteran, it is likely they will qualify for a VA home loan, which have helped millions of U.S. citizens obtain mortgages at low rates or for no cost at all.
If the individual or family purchasing the home isn't a veteran, they should explore their options regarding housing loans offered by the Federal Housing Authority. According to the U.S. Department of Housing and Urban Development, FHA loans have been assisting homebuyers since 1934. Over the decades, many individuals have sought assistance from the department's loan programs, which fall into a number of categories.
First-time homebuyers
If the borrowers only have a rental history, it is advised that they look into FHA loans. If approved, their down payment could be as low as 3.5 percent of the purchase price, and the majority of the closing costs and fees can be included within the loan. These types of loans are available on 1 to 4-unit properties, which has proven helpful to single dwellers as well as larger families. It's very important that first-time homebuyers get approved soon as interest rates remain at decade lows across all states. Interest rates will not remain low forever as the Federal Reserve has pointed out that rate hikes are on the way based on a 6.5% unemployment threshold.
Seniors
If the borrower is over the age of 62, they will have to be able to determine whether they live in their home, if they own it or if they have a low loan balance, according to the HUD website. If they answer "yes" to each of those questions, then it is suggested that they consider taking out an FHA Reverse Mortgage, which will allow them to convert a portion of their equity into cash.
Energy efficiency
If the homeowner or first-time homebuyer is interested in making their home more energy efficient, they will be able to include the costs of the renovations into an FHA Energy-Efficient Mortgage, which was created to assist homebuyers save money on their utility bills each month. The program encourages lenders to make mortgage credit available to those who wouldn't normally qualify for a traditional loan, which is mainly residents in disadvantaged neighborhoods and first-time homebuyers.
To learn more information about mortgages or to speak with a home loan officer, please visit: TheFederalSavingsBank.com