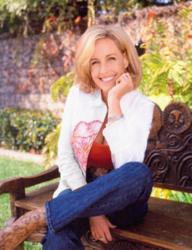 Myrtle Beach, SC (PRWEB) April 23, 2013
PILMMA's2013 Super Summit will not only cover the latest trends in legal marketing and management, but those set to present at the Summit are poised to provide proven practice ideas that are easy to implement and guaranteed to increase any firm's caseload.
PILMMA is pleased to announce that Erin Brockovich, world renowned human and environmental activist and author of Take It From Me, Life's a Struggle, But You Can Win, will be the keynote speaker at the June event. Erin continues to use her celebrity to spread positive messages of personal empowerment and to encourage others to stand up for themselves. Her infectious spirit is sure to motivate Super Summit attendees.
Other speakers include Cindy Speaker, CEO of Speaker Media and Marketing, who will tell attorneys "How to Create a 5 Star Reputation Online" and Chris Mullins of Mullins Media Group, LLC who will teach attendees how to increase new caller conversions. Also on board for the 2013 Super Summit are Dale Tincher, CEO and President of Consultwebs.com, Josh King, Vice President of Business Development & General Counsel of Avvo, Eric Rogell of GlassRock Strategies and Mary Hazell Cary, Internet Marketing Specialist with New Media Legal Marketing. This panel of experts will take part in Internet panel discussion moderated by the VP of Network Affiliates, Harlan Schillinger. With their combined experience and extensive knowledge, attorneys are sure to acquire valuable information from this session.
PILMMA and its Super Summit are the brainchild of Ken Hardison, an attorney with over 30 years of experience. In just 7 short years, Ken transformed his solo practice into a firm with 13 lawyers and 42 staff members, making it one of the largest, most successful Personal Injury firms in North Carolina. Ken attributes this success to his persistence and willingness to try new things, especially in marketing and management. Ken has proven his success with the establishment and growth of his firm and in 2007 decided to share his wealth of knowledge with other lawyers. This led to the creation of the Personal Injury Lawyers Marketing and Management Association (PILMMA) in 2009. PILMMA is the only legal marketing and management association solely created and dedicated to the success and advancement of Personal Injury and Disability lawyers.
For a complete list of speakers,event agenda and details please visit http://www.pilmmasummit.com
ABOUT PILMMA
The Personal Injury Lawyers Marketing and Management Association(PILMMA) is the premiere organization dedicated to providing injury and disability lawyers with the information they need on how to better market, manage and grow their law firms. Each year PILMMA holds Marketing and Management events that bring together the best minds in the industry along with personal injury and disability lawyers from across the country to discuss the latest innovations and strategies in the world of legal marketing. To learn more about PILMMA, visit http://www.pilmma.org