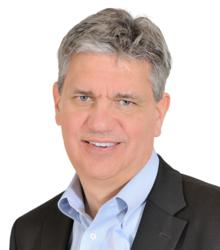 Adding these four talented and versatile experts to our firm is a big win for us and for our clients. It builds on the firm's status as a global retail, commercial, and corporate design leader.
Bellevue, WA (PRWEB) April 19, 2013
Bellevue, WA (April 18, 2013) – MulvannyG2 Architecture announces the addition of four industry leaders to its Bellevue headquarters: Stan Laegreid, MJ Munsell, Michael Lee, and Carolyn Jones. Collectively, these four new hires add a major component to the firm's roster of world-class retail, mixed-use, commercial, and interior design expertise. Their addition further solidifies MulvannyG2's reputation for design excellence and first-class client service, making the firm a desirable destination for the industry's best and brightest.
"Adding these four talented and versatile experts to our firm is a big win for us and for our clients," said Mitchell Smith, CEO of MulvannyG2. "Their arrival complements our existing expertise while elevating the level of service we can provide as we continue to expand into new markets and regions. These individuals are also enthusiastic about mentoring our junior staff, so their impact will be felt at all levels of the firm."
Stan Laegreid, AIA, Senior Principal. With more than 30 years of design experience in retail and mixed-use developments around the world, Stan is a true industry leader. Recognized by peers and clients alike as one of the most respected and educated professionals in international design, he has brought some of the world's biggest commercial projects to fruition with design widely regarded as iconic and inspiring.
Stan will fill the role of International Commercial Design Leader in MulvannyG2's Bellevue office. In that position he will be responsible for setting and delivering design expectations for the market including level of talent, expertise, client management, quality goals, and innovation, as well as market design specifics and best practices for design firm wide.
Most recently, he was a Principal and Design Leader in Callison's Commercial studio while also working at times with the Stores Studio, including numerous Nordstrom store designs. Along with his interest and involvement in the domestic market, his extensive global travel over the last 20 years has afforded him a rare level of expertise in nearly every major international market.
Stan's retail design career began on the design team of the original Bellevue Square in Bellevue, Wash., one of the most profitable retail centers in the U.S. with more than 16 million visitors a year. Other notable mixed-use experience includes his work on one of the nation's largest mixed-use projects, City Creek Center in Salt Lake City, Utah, which consists of 800,000 SF of retail, 700,000 SF of offices, 300,000 SF of residential space, a pedestrian skybridge, and sustainable features including a retractable glass roof and a creek that runs through the site.
Previously Stan worked for Moore Ruble Yudell in Santa Monica and Charles Kober Associates in both Seattle and Los Angeles. Stan received his Bachelor's degree from the University of Washington, and attended the Seattle University MBA program and the UCLA Graduate School of Architecture.
MJ Munsell, IIDA, Principal. MJ has more than 30 years of experience in retail strategy, design, and management. The recipient of the 2012 IIDA Professional Member Honor Award for being on the forefront of retail design, she is an in-demand speaker and widely regarded as an industry authority.
As MulvannyG2's new Retail Design Leader, she will be based in the Bellevue office and will focus on retail market strategy, thought leadership, and overall design excellence firm wide. She will also deepen MulvannyG2's current retail client relationships and use her vast experience and connections to establish new clients for the firm.
Prior to joining MulvannyG2, MJ was Principal-in-Charge, Global Retail Practice at Callison where she managed a staff of 200 and was responsible for growing their business, leading strategy, and developing the next generation of leadership. While at Callison, MJ also worked on and eventually led the Nordstrom account for more than 20 years, working with such major brands as Harrods, Chico's, Ben Bridge, Harvey Nichols, Kohl's, Ann Taylor, Trish McEvoy, The Tyra Banks Company, and others.
Previously, MJ worked with the Limited, Inc. as a store designer and planner in developing their retail brand experience including transforming the then-emerging Victoria's Secret brand into a global presence. She also worked at the Design Collective Incorporated and BOHM-NBBJ.
MJ holds a Bachelor of Science from Miami University in Ohio, and has served on the IIDA Advocates Board, NASFM Advisory Board, and the VM+SD Advisory Board.
Carolyn Jones, AIA, NCARB, LEED BD+C, Principal. Carolyn has 20 years of experience in retail design and architecture. She has diverse strategic leadership experience on project types ranging from department stores to new prototype concept development and multi-location rollout programs.
Carolyn fills the newly created position of Retail Practice Leader in the Bellevue office and is responsible for increasing efficiencies and further refining best practices in her market firm wide. She excels at developing client relationships and will use her deep understanding of retail business strategies, store planning, and visual merchandising to bring new clients to the firm. Carolyn embodies the concept of collaborative leadership and teambuilding, and is focused on the development, growth, and success of others through mentoring and coaching.
Prior to joining MulvannyG2, Carolyn worked at Callison for 13 years where she most recently served as the Principal-in-Charge of the Nordstrom account, focusing on bringing together the design, technical, and financial aspects of projects to ensure successful outcomes. She also served on the leadership team of Principals for Callison's Global Retail Studio. In addition to the Nordstrom account, she also worked on national retail store programs for such clients as Coldwater Creek, GUESS? Retail, Inc., and Gap, Inc.
Before joining Callison in 1999, Carolyn worked at Becker Architects in Kirkland, Wash., and Cardwell/Thomas & Associates, Architects and Stuart Silk Architects, both based in Seattle.
Carolyn received her Bachelor of Architecture from the University of Notre Dame.
Michael Lee, AIA, NCARB, LEED AP, Principal. Michael has more than 20 years of architectural design experience in the commercial mixed-use market, both domestic and abroad. His expertise in master planning and concept design and development covers large, upscale mixed-use projects in the urban environment, as well as outdoor lifestyle and town center developments. He excels in establishing a strong design concept that blends function, aesthetics, and business considerations to reach a project's full potential.
As the Commercial Studio Design Leader in MulvannyG2's Bellevue office, Michael will help develop and mentor the commercial mixed-use team while supporting expansion in the mixed-use development market by establishing new client relationships.
Previously, Michael was a Design Principal at Callison and was responsible for leading multiple domestic and international mixed-use projects spanning from the Bravern and University Village in Washington to the De Yan and Hopson International Plaza mixed-use projects in China. Prior to Callison, Michael worked at Sienna Architecture in Portland, Ore., and Seattle.
He holds a Bachelor of Architecture from the University of Houston and is a member of the Urban Land Institute and the International Council of Shopping Centers.
About MulvannyG2 Architecture
MulvannyG2 Architecture designs retail, mixed-use, and corporate offices and interiors for clients and brands of global significance. MulvannyG2 is among the world's 40 largest architecture firms and consistently ranks as one of the world's top three retail designers.
Founded in 1971, the firm employs a staff of 350 among five offices: Bellevue, Wash.; Portland, Ore.; Irvine, Calif.; Washington, D.C.; and Shanghai, China. Clients include Westfield, OliverMcMillan, The Irvine Company, Hines, Boeing, Starbucks, Target, Nike, REI, Kohl's Department Stores, Costco Wholesale, Ivanhoe Cambridge, Shanghai Investment Group, Dalian Yida Group, China Resources, Suning Real Estate Development, and Fujian Provincial Power Company.
###
Editor's Note: Please refer to the firm as MulvannyG2 Architecture and then as MulvannyG2 in all secondary references.