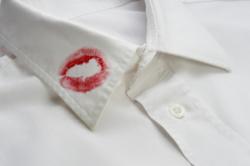 People aren't will to go to jail over fraud, so cheaters are vulnerable and exposed during this time.
(PRWEB) April 18, 2013
It's common that during tax season, infidelity is exposed, because financial discrepancies and sexual infidelity are so closely linked. Where people aren't willing to lie to the authorities and often overlook their returns as a way of exposing their unfaithfulness, there are many things to watch for in a jointly filed tax return, as well as an individual return.
The website http://www.how-to-get-men.com gives ways to find out if he is cheating and signs to look for in a tax return which can indicate unfaithfulness in a relationship. Some of the most common mistakes cheaters make on a tax return include; listing sources of income that were unknown to their partner, income or salary discrepancies, interest from unknown bank accounts, and unknown financial transactions. Examining any receipts, bank statements, credit card statements, and other records used in a return can help expose infidelity.
A person's behavior during tax season can also reveal signs of infidelity. If a spouse refuses to answer questionable discrepancies about a tax return or if they refuse to show a completed tax return, it can be a clue of what they're hiding, especially if they were more open in the past. Where working overtime is a common excuse for cheaters to use, do their wages match the overtime they claimed to be working? If it does, what was done with the extra money? Another sign is if a spouse wants to file an individual tax return when a joint tax return was usually the case. Not only during the filing process, but when the refund cheque arrives, not informing a partner or spending the cheque without their knowing can be a sign as well. These signs are typical in cheating partners and are things to watch for during tax season to reveal any infidelity.
Spokesperson for how-to-get-men.com Daniel Johnson had some advice to give about the issue. "The key in this whole process is to find what they could be hiding, or even just that they're hiding something. People aren't will to go to jail over fraud, so cheaters are vulnerable and exposed during this time. Not to mention that people want the most they can get from their taxes. If you find out that your partner is cheating on you, you should confront them, find out why, and try to fix the marriage amicably. Divorce is a messy business and should be used as a last resort. However if divorce is the chosen option, talk to a divorce attorney and accountant to know your rights, and plan ahead financially. Before confronting your partner, it could be to your advantage to hold on to copies of financial records, as well as proof of their extra-marital affair, so get those first. Also, I would start hiding valuables that can't be claimed or proven as assets in your marriage, while they're still unsuspecting. Our website also gives advice on how to get over someone, as well as finding love so you can move on with your life."
How-to-get-men.com is a website that helps women understand men better, with insights on how men think, as well as common problems that come up in relationships with them.