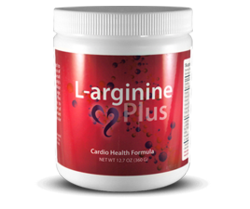 Its most unique property, a molecule that holds five carbon atoms as opposed to other sweeteners
Phoenix, AZ (PRWEB) April 19, 2013
Xylitol will now be replacing Stevia as the sweetener for L-Arginine. Discovered in the late nineteenth century, Xylitol is a substance found in fruit and vegetables as well as in the human body. It is known to have the same sweetening power as sucrose (table sugar), which will improve the supplement's drinkability. Moreover, Xylitol has unique properties that make it a healthier alternative to sugar and other artificial sweeteners. Its most unique property, a molecule that holds five carbon atoms as opposed to other sweeteners six carbon atoms, results in decreasing the amount of bacteria and yeast in the mouth. The substance accomplishes this because it is unusable by bacteria and yeast, unlike other sweeteners and sugar which feed the harmful organisms.
In addition to helping one's teeth and mouth, L-Arginines switch to Xylitol has also lessened the supplement's calorie and carbohydrate totals. Xylitol is known to have a substantially lower calorie/carbohydrate per gram ratio than sugar. Also, there is little to no change in blood sugar and is even used in some diabetic diets around the world. Marketing Associate Ryan U commented on L-Arginine's announcement stating, "Our goal here is to make the highest quality workout supplement available, and using the substance Xylitol was just another step in the right direction."
For more information about L-Arginine visit http://www.l-arginine.com/.