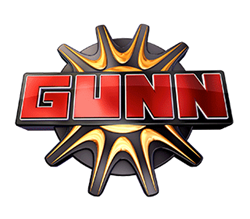 No Hassle, No Haggle, One Simple Price
San Antonio, Texas (PRWEB) April 26, 2013
General Motors president Mark Reuss sent a congratulatory letter to Gunn Chevrolet in San Antonio Texas naming them the winner of the highly coveted Dealer of the Year award for 2013.  Considered high praise from the Detroit car maker, the honor singles out the number one dealer in each region of the United States.
Reserved for only the top 2% of Chevrolet, Buick, GMC and Cadillac Dealers in the nation, the Gunn Chevrolet division received the honor for it's top performance in both sales and service lane purchases of GM and ACDelco parts. They were also chosen because of their commitment to their customers. "Your effort to make the customer experience a key driver of why customers repeatedly buy our products and services has earned you this recognition," Mark Reuss wrote.
The letter expressed GM's appreciation of the San Antonio dealer and its commitment to satisfying their customers.
The letter spoke highly of Gunn's effort to focus on their customer's experience and for making it the foundation of the dealer's business model. It also thanked them for their continued commitment to GM's Essential Brand Elements program.
Gunn Chevrolet is located in San Antonio, Texas and serves the Austin and Corpus Christi areas. It was founded in 1955 and is considered one of the top 100 automotive dealer groups in the United States. Well known for their "No Hassle, No Haggle, One Simple Price" business model, the company is enjoying the most successful period in its 50-year old history.
As part of the award, an event is being planned in Detroit where Gunn Chevrolet will personally receive the recognition for its accomplishment, hard work and dedication to General Motors.