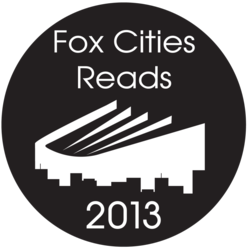 Appleton, WI (PRWEB) April 19, 2013
In conjunction with Earth Day on April 22, the Fox Cities Book Festival will host a three-day speaker series that features award-winning nature writer Richard Louv. His presentation is part of Fox Cities Reads – a community initiative that encourages residents to read a designated book selection and then come together to participate in related events and discussions leading up to the author visit.
Louv's "Last Child in the Woods" and its follow-up, "The Nature Principle," were the titles chosen for this year's Fox Cities Reads.
With eight books written about the important role nature plays in a person's physical, spiritual and psychological health, Louv is a New York Times best-selling author who explores his vision of a better balance between nature and technology. He focuses on the "nature-deficit disorder" – a phrase he first coined – and how it has become a global issue as children and adults across the world are becoming more disengaged from the natural world around them.
After Louv was announced as the 2013 Fox Cities Reads author in February, several nature-related events and reader discussions were organized in Northeast Wisconsin in preparation for his visit. These include educational gatherings on topics like homesteading, geo-caching and composting to group hikes and Earth Day children's story sessions.
Louv is a journalist and columnist who has written for The New York Times, The Washington Post and Parents magazine. He is the recipient of the 2008 Audubon Medal and 2007 Cox Award as well as the founder of the Children & Nature Network, an international movement to re-connect kids with nature. His "The Nature Principle" book also appeared on Oprah's 2011 Summer Reading List.
Started in 2005, Fox Cities Reads is organized through the Fox Cities Book Festival, the University of Wisconsin-Fox Valley and the public libraries of Appleton, Kaukauna, Kimberly, Little Chute, Menasha and Neenah in an effort to promote literacy. Its goal is to build a larger sense of community by reading, thinking, talking, listening and growing together.
Presentations by Louv will run Monday, April 22 through Wednesday, April 24 at various library and nature center locations throughout Northeast Wisconsin with an afternoon and evening session each day.
The Fox Cities Book Festival first began in 2008 with the mission to connect writers with readers and explore the magic of books. For more information on the 2013 Fox Cities Book Festival or a full schedule of events, visit http://www.foxcitiesbookfestival.org/.