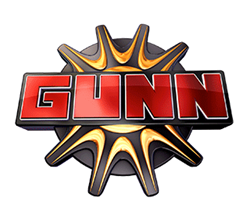 No Hassle, No Haggle, One Simple Price
(PRWEB) April 25, 2013
Gunn Chevrolet was recently awarded the prestigious 2012 Dealer of the Year Award for its excellence in sales and customer service. The announcement from GM president Mark Reuss wasn't the only good news to hit the local San Antonio dealership recently.
Don Johnson, the Vice President of Chevrolet Sales and Service has also announced that Gunn Chevrolet will be awarded the Genuine Leader Award for its outstanding overall performance in 2012.
Gunn Chevrolet is located in San Antonio, Texas and serves the Austin and Corpus Christi areas. It was founded in 1955 and is considered part of one of the top 100 automotive dealer groups in the United States. Well-known for their "No Hassle, No Haggle, One Simple Price" business model, the company is enjoying the most successful period in its 50-year-old history.
This elite award is a huge deal for all concerned. Chevrolet and GM only give the award to a select group of dealerships across the United States. More importantly, it is only given to those who have truly gone above and beyond established expectations of excellence. Performance is measured in sales, program compliance and customer satisfaction, something that Chevrolet is very serious about. The ability to exceed measured expectations is what makes this such an extraordinary award to receive. "As we plan for continued success in 2013, I know that it's Dealers like you who will lead the way. Your dedication to building our mutual success is admired and appreciated," Don Johnson said in his letter to Gunn.
When asked about this achievement, Sean Gunn stated, "You know, this is fantastic for the GUNN Automotive Family.  It is a true testament to our dedication and commitment to ONE SIMPLE PRICE.  I'd like to say Thank You to all of our customers who made Gunn Chevy their Chevrolet dealership of choice."
Gunn Chevrolet will receive a Genuine Leader Trophy for 2012 after being publicly recognized by General Motors. It will add the striking award to a growing list of accolades for exceptional dedication and success in 2012. Both Chevrolet and GM are looking for good things to come out of the San Antonio area and Gunn Chevrolet this year. As the awards stack up for Gunn's performance last year is any indication, 2013 is going to be a very memorable year indeed.