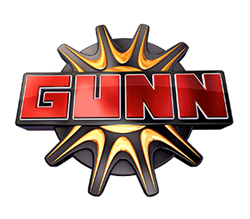 No Hassle, No Haggle, One Simple Price
(PRWEB) April 24, 2013
If Gunn Chevrolet were a baseball player, it would have just finished the most amazing year of its career. How amazing? It just pitched a no-hitter, been named the leagues MVP, and walked away with the World Series trophy.
Gunn Chevrolet isn't a baseball player, but there's no question that the local San Antonio dealership is playing at the top of its game. In what turned out to be a similarly impressive performance on the showroom floor, Gunn has done something that very few car dealership in the United States have ever achieved - winning three major awards for outstanding performance for 2012.
The 2012 Mark of Excellence is awarded for outstanding achievement in both fleet and commercial vehicle sales. Just as dealerships cultivate relationships with citizens who are looking for a new or used car, they also reach out to corporations who are looking for commercial vehicles for their businesses. The car buying experience for commercial customers may not be exactly the same, but the main similarity for both is Gunn's ability to deliver great customer service. This is something that Gunn prides itself on and endeavors to make their highest priority, and it has not gone unnoticed.
It was recently announced that Gunn Chevrolet won the elite 2012 Dealer of the Year Award. The award is only given to a select few dealerships whose sales and customer service have hit the highest standards of excellence. Gunn was also awarded the highly coveted Genuine Leader Award for its outstanding performance for sales and customer satisfaction. To win just one of these awards would be something alone, but to win the top two prizes is rarely seen, and an amazing testament to the professionalism and high standards the dealership has set for itself. It's what dreams are made of. Before they even had a chance to give their acceptance speech, a third prestigious award was announced.
In the announcement Ed Peper, the GM of General Motor's Fleet and Commercial Operations congratulated Gunn for their impressive accomplishment. "You are a among an elite group to become a Mark of Excellent 2012 Business Central dealer," Peper wrote. "Your outstanding performance in executing the Mark of Excellence criteria is proof of your professionalism and dedication to the highest standards. Thank you for all your hard work and I wish you continued success in 2013."
The Mark of Excellence Award is a most impressive distinction, and is only given to dealers who are top performers in sales and customer satisfaction. They met all dealer standards and exceeded expectations everywhere. Not only will Gunn receive a divisional trophy, but also the bragging rights which they so justly deserved.
Gunn Chevrolet is located in San Antonio, Texas and serves the Austin and Corpus Christi areas. It was founded in 1955 and is considered one of the top 100 automotive dealer groups in the United States. Well known for their "No Hassle, No Haggle, One Simple Price" business model, the company is enjoying the most successful period in its 50-year old history.