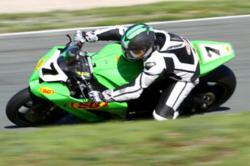 Breakthrough Agile Strategy Software
Highland, UT (PRWEB) April 22, 2013
Strategy-Keys.com, a popular strategy and execution website, is excited to announce breakthrough agile strategy planning software features recently released by Y-Change.
Y-Change (http://www.y-change.com) is a leader in real-time "Enterprise Strategy Management" has launched Y-Change 8.0. This release provides organizations with a real-time, agile platform for reporting and executing strategy, scorecards and organization projects/ tactics.
Study after study has demonstrated that even well defined strategies are only understood and executed in organizations between 10-25% . One barrier has been a lack of a real-time method for managers of an organization or chain of suppliers to view and update their strategic and operational plans, tactics and results.
For the past 10 years, Y-Change's enterprise strategy management (ESM) solution has helped leading organizations to overcome their "strategy gaps" by turning strategies into performance based results.
Their latest release allows an organization to not only integrate strategic and operational perspectives but also view this data in customizable reports, using visual dashboards and scorecards.
Their clients have easily configured the Y-Change platform to meet their specific requirements, including Agile planning, Hoshin Kanri, 6-Sigma, Lean and Balanced Scorecard methodologies.
ESM Standard Features Include:
Solution enables organizations to integrate, align and manage all strategic, tactical and performance information. Organizations can support all strategy and initiative management processes, including Hoshin,OGSM, and VSE.
Each department or area can organize, manage and link their strategies, objectives, initiatives and tactics to all programs and projects throughout the organization.
Executives and managers can easily create and update dashboards and performance metrics, with simple double clicking to edit information, in accordance with company security procedures. Additional resources, including meetings, metrics, documents and action logs are easily available.
The Project and Portfolio Manager (PMO)
Executives and managers can select, plan, manage and track a portfolio's lifecycle from idea to
execution. The ESM portfolio tracker allows individuals to setup and track the stages of a portfolio, as well as linking and reporting on those selected projects in that portfolio.
An organization can easily view the metrics of their portfolio, as well as (what) the objectives and
initiatives they are supporting.
The ESM enables organization to align, track, manage, and account for decentralized teams
collaborating on a variety of programs with as much detail as required.
Many features such as Gantt charts, risks, deliverables, phase status, heat maps and custom dashboards allow for companywide visibility and expeditious reporting.
Organizing projects around user specified project types allows for customization of information specific to the needs of each organization or project.
Whether one needs a simple project reporting tool, or a detailed phased based six- sigma or product development management system involving customized charter elements , financial and metrics requirements,the ESM can do both.
Organizations can easily create, save and export unlimited cascading and filtered initiative, portfolio and
project reports and dashboards.
Results will flow from top management through the organization, showing the tactics, timelines, and action items.
There are unlimited reports, with customized filters that can be generated with the report wizard.
Reports have on-line editing of the data ideal for monthly or quarterly reviews and updates.
Dashboards can be easily created, saved, emailed and exported to one's favorite desktop application.
About Y-Change
Y-change was built on the premise that organization's will success best when their goals and objectives are aligned and tied directly to specific programs and projects.
Established in 1998, their online management tools have been designed to take advantage of the Internet using original applications at the forefront of web-based technologies, creating the "edge" necessary to succeed in today's volatile market. Learn more at Y-Change.com
Contact Alan Leeds at 510-573-2205 or aleeds(at)y-change(dot)com to learn more about the Y-Change ESM.