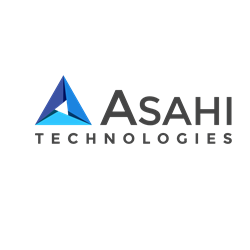 By enhancing online visibility and website conversion our custom Joomla extensions allow organizations to thrive in the online market.
New York (PRWEB) April 19, 2013
Joomla is one of the leading content management systems used to power Web sites of all shapes and sizes. Considered to be the most stable open source CMS, the demand for Joomla web solutions has increased in both the enterprise level as well as small business market. Significant characteristics such as ease-of-use and extensibility have made Joomla one of the most sought after CMSs in the online market. Providing an amazing number of over 10,000 extensions, Joomla enables small business portals to run robust web sites and online applications with minimal investment in terms of cost and resources. However, there may not be a readymade Joomla extension available for every functionality businesses desire to have on their websites. To address this need, organizations seek the help of third party developers to give their websites a boost by creating custom Joomla extensions. These extensions comprise custom components, modules and plugins designed for their specific needs. And to extend the performance and functionality of web portals, the New York based firm has launched custom Joomla extension development services for online entrepreneurs at competitive pricing plans.
Joomla comes with several readymade built-in components and modules, which may not always serve a firm's purpose to attain the desired flexibility. Custom Joomla extensions allow organizations to develop custom Joomla apps that meet their business' goals and seamlessly integrate with their current processes. Extensions development enhances the process of web development in Joomla, adding extra functionalities and services to the website. Joomla Customizations offers businesses bespoke solutions to extend and bring functionality in their Joomla sites. These extensions basically involve customization of layouts of Joomla templates, components, modules and plugins in addition to inclusion of order editing, coupons to meta-tags and many more.
The talented and experienced Joomla developers at Asahi Technologies ensure bug free extensions to global clientele enabling them to enhance user experience as well as web traffic. By leveraging Joomla extensions with the NY based firm, organizations will be able to meet their organizational objectives as the new features easily merge with their current operations. In addition to custom Joomla extension development services for new websites, the development team creates components, templates, plugins and modules for the already existing Joomla websites, enhancing their performance and functionality to a great extent.
"By enhancing online visibility and website conversion our custom Joomla extensions allow organizations to thrive in the online market," stated Mr. Vinod Subbaiah the CEO and Founder of Asahi Technologies.
To help businesses know more about custom Joomla extension services, Asahi Technologies provide a free online consultation to clients letting them understand their options.
About Asahi Technologies
Asahi Technologies is a New York based web design and development firm that provides software consulting and Web solutions to small and medium level businesses all across North America. Asahi Technologies specializes in responsive design, online marketing, mobile application development],cloud computing and open source technologies. Under the leadership of Mr. Vinod Subbaiah, who himself started his career as a software programmer, Asahi Technologies' team comprises of experienced software professionals having extensive knowledge of technology with B2C and B2B operations. The firm's headquarters is located in New York City, NY.