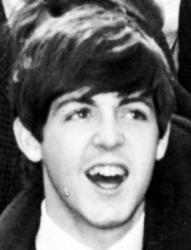 New York, NY (PRWEB) April 19, 2013
Paul McCartney's "Out There" concert tour is doubling up on some dates as well as having newly announced dates. Milwaukee will play host to the legendary singer, songwriter, and esteemed musician. It has been a while since McCartney visited Wisconsin and a very warm welcome is expected, as another great concert is also expected of Sir Paul. Even after more than 50 years of performing, Paul McCartney has become an institution, and it seems that he has ramped up his concert dates, with more shows and commitments as the years pass by. His schedule is getting to be legendary.
When asked where his concert was going, Paul McCartney said that he would be going to places which were historically linked to his career as well as to new cities he has never been to play before. 2013 brings to the fore a city which he has not visited since 2005. The Out There Tour will be playing Miller Park on July 16.
Another city he will be visiting is Indianapolis. McCartney first performed in Indianapolis as part of the Beatles. The group performed at the Indiana State Fair in 1964. the last time he performed in 2002.
McCartney will be performing songs from his career starting with the Beatles, and later with Paul McCartney and Wings. He will also be singing songs from his solo albums. Besides the concert the ex-Beatle has been busy with a new album which might be released next year. He has also been busy with the Let It Be... Naked album which was a release of the remastered Let It Be album originally released in 1970. The new version of the songs are from the original master tapes but arranged without the overdubs, and some of the instrumentation which were added after the studio recordings.
Along with other British musical greats like David Bowie, McCartney has been busy with a vinyl record to be released in line with Record Day on April 20th.
McCartney at 70 years old has been keeping busy, and may be even busier, as this year he will also be seen at the Bonnaroo Festival. He will be headlining the annual event held in Manchester, TN. He was very busy in 2012, and his 2013 calendar looks to be another busy one. If he intends to release an album in 2014, another major tour would be expected in order to promote it.
CheapConcertTickets.me delivers tickets to sold out concerts and events worldwide when no one else can, and they do so at discounted prices. As a member of TicketNetworkDirect, they can guarantee the delivery of Paul McCartney Tickets at Miller Park and Paul McCartney tickets in Indianapolis. This trusted ticket exchange also has a large inventory of tickets for all sporting events around the World. With CheapConcertTickets.me customer service is a priority, for more information email support(at)cheapconcerttickets(dot)me.