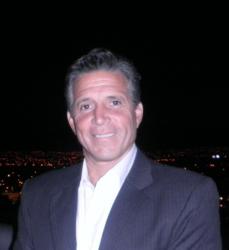 We are extremely pleased that Edward Varela has joined us in this new venture. He has a long track record of successfully meeting customers' needs and expectations for the full range of localization services that we offer. - Ross Klinger, CEO
Campbell, CA (PRWEB) April 23, 2013
EQHO Communications helps businesses expand 'from East to West and West to East'. The formation of EQHO International Corporation makes its localization services more accessible globally, as Group CEO Ross Klinger explains.
"The International Monetary Fund has forecasted that the developing economies of Asia will grow at a rate of nearly 8% from 2013-2017, in comparison with 2% for advanced economies. Companies seeking to enter or expand their presence in Asia need to communicate in local languages and adapt their offerings to local cultures."
"Following the recent opening of a subsidiary in Laos to expand our regional production capabilities, the formation of EQHO International is a key step in making our services more accessible to the global market. The in-country support will facilitate our ability to provide comprehensive solutions for our clients in the U.S. and Australia."
"We are extremely pleased that Edward Varela has joined us in this new venture. He has a long track record of successfully meeting customers' needs and expectations for the full range of localization services that we offer."
The newly appointed president joins the group with a wealth of industry experience. Mr. Varela was formerly Vice President for Business Development and Australian General Manager at Elanex Inc. Based in California, he will hold overall responsibility for the new company's marketing, sales, and delivery management activities.
He remarked: "I am excited to be part of the new venture; building on one of Southeast Asia's fastest growing brands, and fully exploiting new opportunities in Australia and the Americas."
"With the tremendous forecasted growth in Asia and the consequent need for high quality translation services; more and more enterprises require the speed and scale that EQHO delivers. I am confident in our services and our ability to build and grow this new business."
About EQHO
Based in Bangkok, Thailand, EQHO Communications provides localization services for text, software, website, audio, and video content in more than 50 languages. In 2012, it was ranked as one of the top-20 localization firms in Asia, including China, Japan, and Korea.
Established in 1996, the company has averaged 31% annual growth over the last 3 years. With over 80 in-house staff and a suite of turnkey services, it has gained a multitude of high profile clients including AVG, Dow, P&G, Siemens, Transocean, Shell, Michelin, and Air France.
Specializing in emerging markets, EQHO recently became the first localization vendor to open for business in Laos. With 20 in-country Lao linguists, the company provides a complete service for investors. Expansion into Vientiane has reinforced its presence as a Southeast Asian market leader.
To contact EQHO International please email info(at)eqhointernational(dot)com.
Press contact
Steven Bussey
EQHO Communications Ltd.
2001 Chartered Square
152 North Sathorn Road
Bangkok
10500
Thailand
Tel. +66(0) 2637 8060 ext.184
Email steven.bussey(at)eqho(dot)com
Web http://www.eqho.com