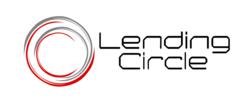 Without these innovative new loan products, many small businesses would have been unable to grow.
San Francisco, CA (PRWEB) April 23, 2013
The Aspen Institute 2012 MicroTracker Small Business Lending Outcomes Study has released data that shows small businesses in San Diego who used the services of microlenders have not only survived, but have thrived since utilizing these innovative loans.
Micro loans are a relatively new and alternative method for accessing credit for those small businesses which have been unable or unwilling to use traditional sources of capital. These microlenders have grown dramatically in the aftermath of the Great Recession, providing capital for a large number of small businesses which may have otherwise been unable to secure lending from traditional sources.
"Microlending has been a boon for small business over the past few years. Without these innovative new loan products many small businesses would have been unable to grow and some would have folded due to lack of credit," said Terry Robinson, president of The Lending Circle, a division of Sunovis Financial.
28 San Diego small businesses were interviewed for the survey, and all of those surveyed received micro loans in 2010 and were still in business in 2012. Furthermore, 80 percent said they are now able to work full time at their small business, 60 percent reported increased revenues over the time period, and over half of those surveyed currently have employees, with the average number of employees being 4.5.
Micro loans are available for a large variety of small businesses and typically range from $300 up to $150,000 depending on the source. Unlike traditional lenders, microlenders can approve and disburse loans in as little as seven days. Plus, they don't make any requirements regarding the use of the loan, leaving the small business owner with more flexibility.
While interest rates can be higher for these loans, they are typically quite reasonable. Loans are paid back over terms of 3 to 18 months in most cases and credit scores are not used as a determining factor in loan approvals.
About The Lending Circle
The Lending Circle is a division of Sunovis Financial. Sunovis focuses on small business lending through SBA expertise as well as the Micro Loans. The company mission is rebuilding the U.S. economy, one business and one loan at a time.