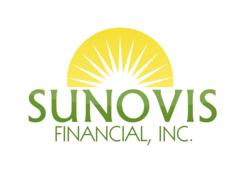 There is no doubt in my mind that small businesses will lead us back to strong growth in the U.S.
San Francisco, CA (PRWEB) April 22, 2013
Small business in the U.S. has contributed to the creation of over 60% of new jobs over the past 20 years. With job creation so important these days, small businesses are increasingly in the spotlight as a key to economic growth in America.
"There is no doubt in my mind that small businesses will lead us back to strong growth in the U.S. With the majority of Americans employed by small businesses, this is inevitable. However, small business has struggled over the past five years. We try to find ways to reduce barriers to small business growth," said Terry Robinson, president of Sunovis Financial.
Small business owners may not always agree on ways to grow their business, but Sunovis Financial has noted the four following factors as keys to small business growth.
#1 Access to Capital – In many ways this is the most important factor, yet it has been the most difficult hurdle for small businesses over the past five years. Yet there are still alternatives such as SBA loans, community bank loans, and alternative sources such as micro lending.
#2 Leadership – Having a vision for the company and the ability to communicate that vision is key to providing leadership and attracting the best talent.
#3 New Technology – Technology is evolving ever more quickly and for many small businesses being on the cutting edge of new technology can create immense opportunities.
#4 Plan for Growth – Many small business fail when they transition to larger businesses because they never planned sufficiently for growth. Even one man operations should have a plan for growth that encompasses dramatic changes in the size and scope of your business.
About Sunovis Financial
Sunovis Financial is a national financial services firm whose focus is small business. Sunovis has expertise in SBA loans for business owners as well as small banks. A special focus is on Micro loans (non-bank alternative cash flow loans.) The mission of the company is "rebuilding the U.S. economy, one business and one loan at a time."