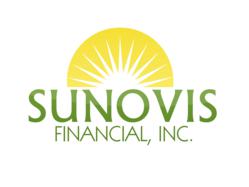 Increased lending to small businesses will also lead to an increase in small business investment, growth, and hiring.
San Francisco, CA (PRWEB) April 25, 2013
A lack of available credit has been plaguing the growth of small business since the Great Recession, but that appears to finally be changing. A number of recent surveys indicate that credit supply for small businesses is loosening just as demand is also increasing for small business loans.
One recent survey conducted by the Professional Risk Managers' International Association for FICO shows that 70 percent of risk managers at U.S. banks are expecting increased small business lending demands over the coming 6 months. In addition, 52 percent are saying that loan approvals will rise and 62 percent feel that there will be enough credit supply to meet the renewed demand. And 79 percent of those polled feel that small business loan delinquencies will fall or remain flat.
"Banks have been more reluctant to provide credit to small businesses, even as credit has loosened for other types of lending in the past year. That appears to be changing and increased lending to small businesses will also lead to an increase in small business investment, growth, and hiring," said Terry Robinson, president of Sunovis Financial.
This is not the only survey pointing to loosening credit for small businesses. The Small Business Administration (SBA) Office of Advocacy has also noted that the fourth quarter of 2012 saw small business lending increase for the first time in 10 quarters.
Biz2Credit is also reporting increasing loan approvals for small businesses from large banks, who have been very reluctant to lend over the past 5 years.
Overall, the data coming from lenders is very positive for small businesses looking to secure credit for growth in 2013. This loosening could be marking a turning point for what has been a stagnant economic recovery to this point as small businesses begin to participate more fully in the recovery.
About Sunovis
The mission of Sunovis Financial is to rebuild the U.S. economy, one buisness and one loan at a time. The company has expertise in SBA loans as well as Micro loans for small businesses.